A month will not pass without Lady Gaga's appearance on the cover of a glossy magazine. The October issue of the British Harper's Bazaar has a photo of the controversial pop star without makeup.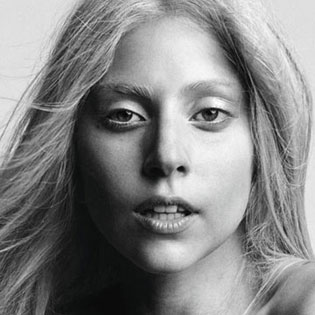 The 25-year-old Lady Gaga does not like to please the audience with naturalness, and her appearance in public is always accompanied by dumbfounded costumes and dramatic make-up. That is why the star's photo shoot without makeup is getting even more interesting.
The singer tells the publication that whether with the makeup or without it, she always remains her own true self inside. And yet we rarely can see her without her "war paint". Gaga says that this is a part of her art, a new reality. And the star confesses that it is harder than being honest and sincere.
Lady Gaga has told the reporters of the Harper`s Bazaar, that she is happy and free. And it comes from childhood. As a child, she was an unusual girl. She used to run naked with a nanny, had a lot of dancing, but still loved solitude. The desire to be alone haunts Lady Gaga even now.
Lady Gaga goes in for yoga, jogs and eats only healthy food. She says her work helps her look good. And she looks fit due to working hard. If Lady Gaga is on tour, she works 16-20 hours a day!
Source of the image: Harpersbazaar.