Chinese culture is allegedly getting heavily dented by pop music, and the authorities take measures to stem the tide – by banning some of the songs they deem to be most offensive. The blacklist is quite a long one, including Lady Gaga, Beyoncé, Katy Perry, Kylie Minogue and Bruno Mars.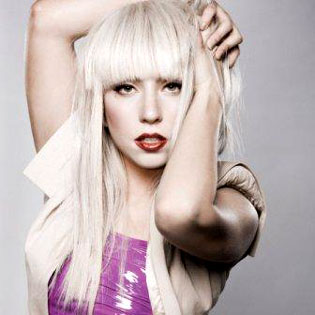 The tracks that were picked out by China's Ministry of Culture and which may soon be deleted from all the music websites of the country number 100, in which Lady Gaga is represented by quite a few of her hits – Judas, Marry The Night, Bloody Mary, The Edge Of Glory, Americano, Hair. Kylie Minogue got onto the list for her two songs – Get Out Of My Way and All The Lovers.
The use of the word "mutha" got Beyoncé's Run The World (Girls) onto the list, while Katy Perry's Last Friday Night was considered to be immoral.
Bruno Mars fell into disgrace over his Grenade and Just The Way You Are.
But the strangest choice – and accusations of "vulgar content" – was Backstreet Boys' old hit I Want It That Way that was found distasteful after more than 10 years of its release.
The ministry has warned that the songs on the list will be promulgated illegal and taken out from legal streaming and download sites unless timely submitted for government screening.
Meanwhile Lady Gaga keeps collecting credits for her artistic activities – a week before opening Sunday's VMAs she was included in quite a different list – that of Most Powerful Females of the World put out by the Forbes magazine. The China-banned hitmaker occupies the 11th place and the first one as regards celebrities. Before her on the list come only politicians and businesswomen, Beyoncé and Oprah Winfrey following her on lower positions.
The Forbes' Celebrity 100 List issued earlier this year had the indomitable artist on top, leaving behind such strong rivals as Justin Bieber, Elton John and U2.
Now the opening of the 2011 MTV VMAs Sunday at the Nokia Theatre – and the Born This Way singer is ready for new dazzling appearances!
Source of the image: Ladygagaworld.