While Catherine is having a rest in the Caribbean with her son George, Queen Elizabeth set about redefining the Duchess's wardrobe, as the media report. According to these reports, the Queen decided that her grandson's wife should dress as a royal person.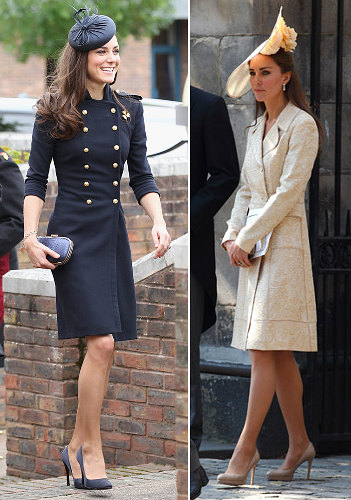 An informed source said that the Duchess's wardrobe would undergo a light but significant transformation. Thus, according to Elizabeth, Kate chooses too short skirts, and she should be more modest.
The Duchess often wears clothes and accessories from democratic brands, but the queen believes that on formal occasions she should appear wearing jewelry from the royal collection and a precious tiara on her head. If to believe the media, Catherine's personal stylist Amanda Cook Tucker has even undergone a special training to be able to decorate Kate's hair with a tiara.
The Queen decided to change Kate's image before the trip to Australia, which is due this spring. Elizabeth's personal tailors will design Catherine's outfits for this journey.
However, the Duchess favorite brands – Alexander McQueen and Alice Temperley – are already working hard on the dresses for the upcoming trip. Obviously, they will be longer than Kate used to wear.