Goldie Hawn's daughter, the Golden Globe winning actress Kate Hudson, 31, is to give birth to a baby – her second one. Reported by US a while ago, it is now confirmed that she is 4 months pregnant.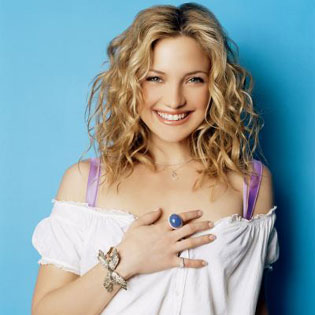 Her first child is son Ryder, 7, a love child of her broken-up marriage to Chris Robinson, the voice of the Black Crowes. The father of the upcoming child is her current boyfriend Matthew Bellamy, the Muse frontman.
An inside source spilled to US that the couple weren't planning to have a baby, yet they are delighted and "embracing it." Besides, Hudson is rejoiced at the fact that Ryder is going to have a sibling.
The baby is due in late spring.
Hudson's other celeb boyfriends included New York Yankees baseman Alex Rodriguez, cycling wizard Lance Armstrong and Owen Wilson, who is also on the verge of becoming a parent.
Source of the image: Midwestsportsfans.