Justin Bieber has decided to sing his heart out! Probably spurred on by his ex Selena Gomez's cover of Justin Timberlake's farewell hit Cry Me a River, the teen lover penned a song called Nothing Like Us (which found its way onto his album Believe Acoustic, released on January 29, together with two other new songs).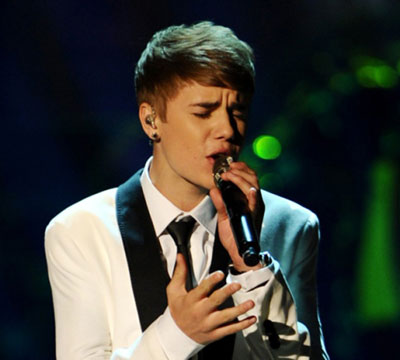 As Us Weekly got from an inside source, the song lays bare his feelings over the severed relationship with 20-year-old Selena Gomez, a two-year story of going down a rocky road of love which came to a stop some time around New Year. Bieber's version of the breakup may be a little one-sided, and, according to the source, the story runs that when he had enough of her, she told him she wanted him back, he hesitated some but finally made a clean break. "This is his answer to Selena," comments the source.
The lyrics seem to reveal that the singer was in love with his girlfriend, gave her everything he had to give, as the second verse goes, but got tired of the incessant drama, "lost in confusion, like an illusion." But now their love is history, "tell me was it worth it," inquires the singer and finishes off telling his ex that he wants her to see it was "so perfect."
But though the chorus says that they should go together through the storm, it looks like the storm has blown them apart eventually. Us Weekly gave out earlier in January that the 18-year-old artist and Gomez are reported to have gone separate ways for good after a major clash at the end of December that took place while they were vacationing in Mexico's Puerta Vallarta.