Jessica Simpson is a versatile figure what with her music, films, reality shows, merchandising attempts, and now she's breaking fresh grounds again. This time she's into design of wedding rings. "I Wanna Love You Forever" is what she sang, and though she failed to prove it in her own life, she must be still inspired by the notion.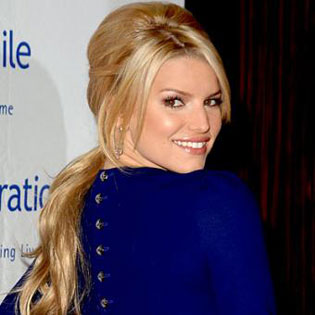 FOX Pop Tarts reports that Simpson is planning a jewelry line of her own, negotiating it with famous jeweler Pascal Mouawad. He thinks it's a good idea, but the wedding ring sideline causes some controversy. Pascal is trying to steer her away from wedding rings in particular whereas mother and daughter Simpson are pressing for them. We will see who will come on top!
Source of the image: Xomba.com.