Gwyneth Paltrow usually has her manners about her and is so well-poised – unless the conversation steers round to the subject of her grandmother, as it happened at E!'s Chelsea Lately on Monday. Then she can put out her claws and go for blood!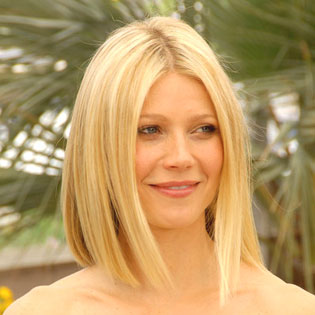 So, a pretty tame exchange between her and host Chelsea Handler turned unexpectedly heated after it turned out that both she and Handler were in the habit of calling their grandmothers "Mutti", which means "Mom" in German. After that the sparks flew thick and fast.
As soon as the host mentioned that her Granny was "a real bitch", the actress, 38, responded with describing her "Mutti" with a shorter and more energetic word beginning with a "c".
According to Paltrow, there had never been any love lost between her and her grandmother who did all she could to drive a wedge between her daughter, Blythe Danner (now 68), and granddaughter. "But it didn't work because I have a great mother," added the Oscar-winning actress.
Paltrow believes her "Mutti", who was "mean as hell", must have suffered much in past, which could account for her hateful and scheming ways.
It's very different now with Danner and her grandchildren, Paltrow's Apple and Moses (6 and 5 respectively). Danner bonds with the kids perfectly – except for one little point. She hates to be called "grandma."
Paltrow says she understands her – her mom's too hot a lady to like being called grandma. So she tried to come up with another family nickname for herself and used to urge everyone to call her "Woof", using it even as part of her email address. But it didn't go down with Apple who finally made up a name of her own for grandmother who is now known as "Lalo."
Source of the image: Famouswomengallery.