The Pop Queen Madonna's proposal for adopting a second child from Malawi had been denied last Friday, but her ex-husband Guy Ritchie, a British director, said that Madonna is "a great mum".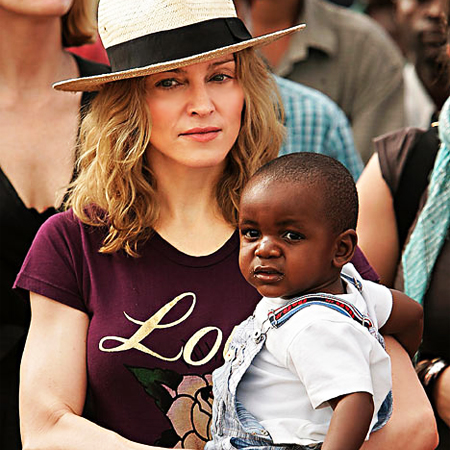 The 40 year old Ritchie, who had been married to Madonna for over seven years and is the father of Madonna's 3 year old son Rocco and the adopted 3 year old Malawian boy David Banda, stated through his agent that Madonna had his full support in her decision to apply for the adoption, and he is saddened at the denial! He also said that she is a very caring parent who wants to share and spread the opportunities life has endowed her with.
The reason the Malawian judge rejected Madonna's application is the residency rule for the applicant parent. This rule states that the applying parent has to spend from 18-24 months in that country in order to be eligible for adopting. However, this rule was not enforced when Madonna adopted David Banda.
The 50 year old Madonna has responded by submitting an appeal to this verdict.
Guy Ritchie also said that Madonna is a wonderful and affectionate mother who loves her children a lot, and she is also concerned deeply about underprivileged children. He further stated that it is a bad luck for Madonna this time, but there will be more chances for her in the future and he wishes her good luck. "She is a great mum," said Guy Ritchie.
Source of the image: dailymail.co.uk.