While Madonna was busy promoting her upcoming movie W.E. in Venice, her ex-husband film director Guy Ritchie was into a quite different concern, getting ready to be a dad for the third time.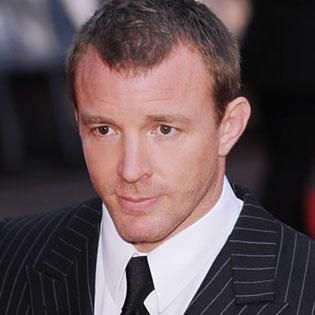 On Monday Ritchie, 42, and his girlfriend Jacqui Ainsley welcomed their first child together, a boy. According to a report from The Mirror, Ainsley had to undergo an emergency C-section in a London hospital and delivered a healthy baby.
The Sherlock Holmes director first became father back in 2000, the year he and Madonna got married; later they adopted a Malawian boy (Rocco is now 11 and David is 6). Ritchie and Madonna's marriage ended with a bang in 2008, yet the pop singer was one of the first to hear the news. Upon receiving a call from her ex-husband, she sent over an enormous bouquet of flowers for congratulations.
At the Venice Film Festival last week Madonna recalled warmly both Ritchie and her previous ex-husband Sean Penn, saying that she had received a lot of creative encouragement and support from both of them at the time.
She also said she had married these two talented directors because she is "and was attracted to very creative people."
Source of the image: Askmen.