The popular men's magazine FHM rated the world's most desired women in 2015. The first line of the list including one hundred beauties went to 27-year-old British actress Michelle Keegan.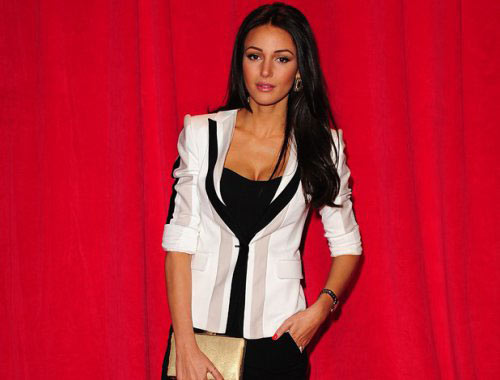 Last year, actress Jennifer Lawrence happened to be on top of the ranking, but this time she is only the third. So, according to АРЬб this year the ten sexiest women in the world are:
British actress Michelle Keegan;
19-year-old American model Kendall Jenner;
24-year-old Jennifer Lawrence (the main character of "The Hunger Games");
22-year-old plus-size model Kate Upton;
35-year-old actress Caroline Flack;
21-year-old American singer Ariana Grande;
24-year-old Australian actress Margot Robbie;
23-year-old star of the British reality show "The Only Way Is Essex" Lucy Mecklenburgh;
28-year-old actress Emilia Clarke (Daenerys Targaryen in the Game of Thrones series);
35-year-old British actress and model Kelly Brook.
The leader of the ranking Michelle Keegan debuted on television in the Coronation Street series, where she starred from 2008 to 2014. In 2014-2015 she played Fairy Tinker Bell in the European tour of the theatrical production of Peter Pan. She is famous not only for her acting talent, but also for her rich personal life. From 2006 to 2008, Michelle dated actor Anthony Quinlan. From 2008 to 2010, she was in love with model Brad Howard. In December 2010, she was engaged to "The Wanted" singer Max George, but in mid-2012 she broke up with him. In December 2012, Keegan started dating Mark Wright.
Sexual Michelle managed to take the position in the prestigious ranking ahead of famous beauties, such as Britney Spears (12th) and Kim Kardashian (13th). By the way, Kim was not the only one of the Kardashian family, who managed to get into the top list. Her sisters Chloe and Courtney, who took the 50th and 62nd lines are also ranked in it. The list also includes Taylor Swift (15th), Beyonce (19th), Rihanna (23rd), Mila Kunis (44th), Rita Ora (46th), Emma Watson (59th), while glorified sex symbol Angelina Jolie was just 72nd this time.