Dr. Conrad Murray still refuses to admit that anything he did may have had such a significant impact on Michael Jackson as to lead to his death. The L.A. County Coroner's conclusion said that Jackson's death was due to an overdose of Propofol, the anesthetic prescribed for the Invincible man by Dr. Murray. Nevertheless – as it became known to TMZ through a source close to the doctor – Dr. Murray repudiates the allegation. Consequently, no apologies from him will be forthcoming to the Jackson family for his role in the lethal accident.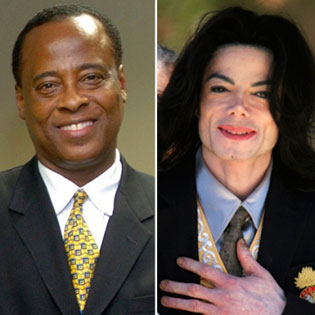 It is believed that the doctor hid some Propofol bottles away in Jackson's house, but the question of actually hiding the stuff seems inappropriate since he himself told LAPD detectives to look for Propofol in the closet soon after the tragedy.
But paramedics weren't informed about Jackson taking the anesthetic at the time because Dr. Murray hadn't connected the drug with the singer's death.
Source of the image: Accesshollywood.com.