Katy Perry's emotions found vent in a new song, assumedly dedicated to her ex-hubby Russell Brand, which debuted on the Grammy Awards show on Sunday at the Staples Center in Los Angeles.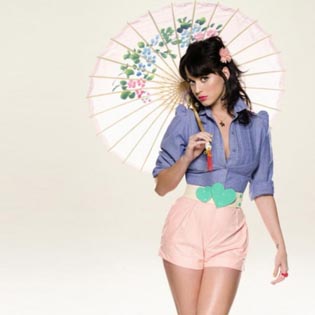 The new divorcee started off her performance with her hit E.T. bathed in green stage lights. Then the stage went dark, and flames flared up to reveal Perry dressed in a new costume, all gold and silver and looking leathery (a contrasting image to the red carpet one she struck a while earlier). She struck up a completely new song entitled Part of Me.
As soon as lyrics unfolded many started wondering if the song was addressed to Perry's ex (divorce papers signed last week).
"Now look at me, I'm sparking – a firework, a dancing flame," sang the 27-year-old hitmaker. "You won't ever put me out again."
There's no imaginable putting out for Perry, one of the top honors of the event, set up for record of the year. "Take that Russell" wrote one of the visitors in PEOPLE's live blog.