It's rehab for Demi Moore now that her issues with substance abuse and anorexia have grown a shade too great for her. Although the actress was heard to deny the gravity of any of these problems, she checked into the Cirque Lodge rehab center in Utah in an attempt to acquire professional help.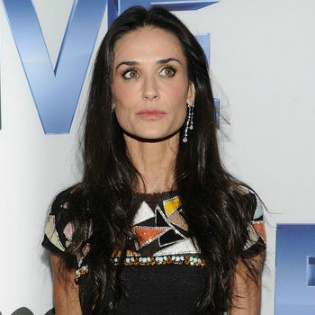 The place the 49-year-old actress chose is a center renowned for taking aboard many a suffering celeb – among their patients were Lindsay Lohan, Eva Mendes and Mary-Kate Olson. Brooke Mueller, Charlie Sheen's ex, is presently there undergoing treatment for crack cocaine addiction.
The two celebs, though, don't mix while in the Cirque Lodge. According to RadarOnline, who garnered information from a source of some standing in the center, Moore had no interaction with the other patients, being in detox for the present.
Meanwhile Mueller is known to be making a good headway towards recovery. The source let know that it was her first residential treatment, and her response to the program is extremely positive. Her treatment, which will take up to 45 days, is expected to get her in shape successfully.
Yet Moore and Mueller are hardly likely to exchange their impressions while on the rehab. The source added that they had no chance to get together, "simply because they are in different stages in treatment."
Mueller is due out of the place by the end of February while Moore has 30 days of rehab before her. She ended up in the Cirque Lodge after being urgently hospitalized on January 23 straight from her home where she had a seizure.
The actress has been prescribed Adderall that she washed down with energy drinks. Besides, Moore grappled with anorexia.