Has it finally happened or not? According to rumors, Brad Pitt and Angelina Jolie have finally got married after seven years of living together.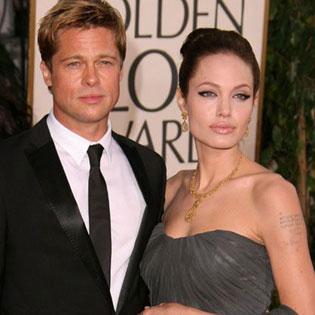 As reported by the insiders, the joyful event took place on Christmas Day. The secret ceremony was held in the Caribbean Turks and Caicos islands, on the villa of designer Donna Karan, where all the Jolie-Pitt family had gathered for a holiday vacation.
The couple itself has not reported anything, of course. We must believe that the photo evidence of that ceremony – though not an official one – will be published soon. It would be so interesting to look at least at the bride's dress and the wedding ring. After all, Angelina's engagement ring was so spectacular.