What a turn of events and what a touching deed on the part of Jennifer Aniston was to see her ex-husband Brad Pitt in New York a while ago and let him unburden his heart to her… Would be… Would have been… Oh, but what's the story?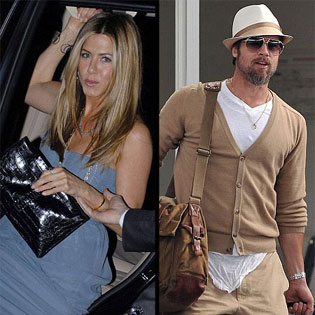 According to British magazine Grazia, Pitt met Aniston at Essex House near Central Park in September, Pitt recounting his struggle through the strife of his love affair with Angelina Jolie, Aniston all out to be sympathetic and understanding? A source was supposedly found who, being in the know, issued a comment: "She was quick to tell him she wanted no part in his breakup with Angelina."
It sounded so beautiful… until Aniston's rep denied to Us Weekly the meeting having ever taken place.
Well, here's another concocted newsflash going down the drain!
Source of the image: dailymail.co.uk.