It was back in the movie "The Devil Wears Prada" that Anne Hathaway's heroine used to say she was much different from the glamorous girls. According to her, she was not stylish and not skinny… But she was smart. And all smart girls can lose as much weight as they need.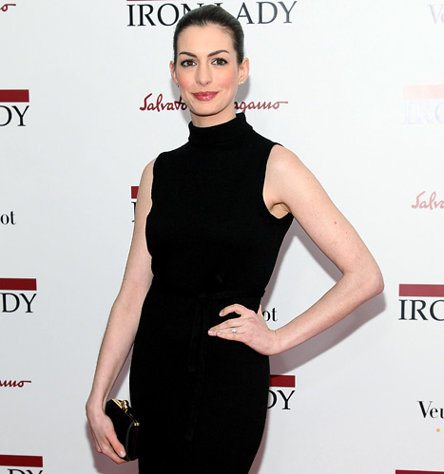 Anne Hathaway has to lose eight kilos. The 29-year-old actress received an invitation to star in the film "Les Miserables" based on the novel by Victor Hugo. The role is not simple – the starving and dying prostitute Fantine.
Anne picked up the following solution – a strict diet. After all, she needs to lose weight quickly and dramatically. The producers gave Ann only 15-20 days to become bony. Instead of the usual 2000 calorie a day, the actress' diet is now only 500 calories or less! There is, however, comforting news that Anne loses weight under the watchful supervision of her doctors. Now the actress eats only 2 apples a day in the form of puree.
Do you know that Anne is very prone to be overweight and loses weight practically before every film? It turns out that she had to lose weight even to perform the role in "The Devil Wears Prada". And, of course, she had to stick to a diet to play the Catwoman. However, for those roles it was enough to attend yoga classes and to restrict the menu to vegetables and fish, reducing the amount of fruit.