As heavy drinking begins to turn to chronic alcoholism, more and more aspects of a person's life get subjected to deterioration. Once alcoholism has set in, the addict's physical and mental well-being set on a downward path. Burdened with drinking, a person becomes more and more of a wreck, unable to cope with their work commitments, relationship issues, gradually broken down by alcohol. Its effect on celebrities can be devastating, as their slipping takes on a public aspect – the whole world watches as they are gradually losing their foothold and let their careers go downhill.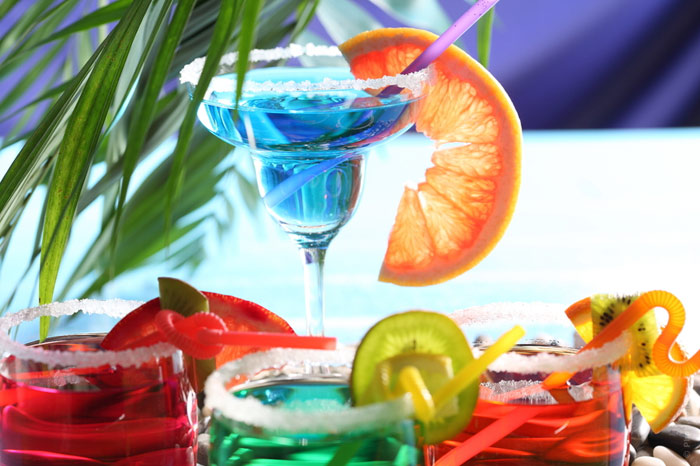 Regard the list of over 20 celebrities riddled with alcoholic problems.
Mel Gibson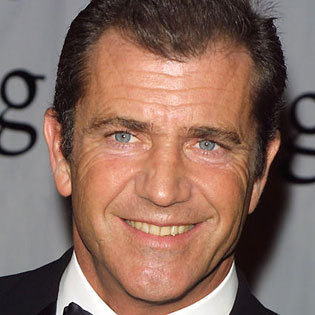 Gibson progressed from being just a great actor to writing film scripts and making his own films, and moved millions' hearts by Braveheart, a film he produced and directed as well as played in. It won him his Golden Globe award. But he was knocked from the saddle by alcohol.
2006 saw him arrested for driving under influence, and it set off a bunch of issues that started to dominate his professional and private life. Eventually he came on top gaining control over his addiction and behavior problems, picked up the pieces and resumed his normal lifestyle.
Lindsay Lohan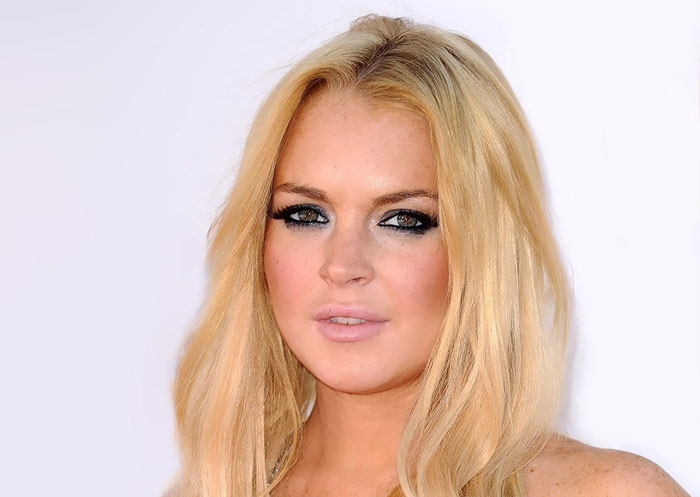 In her teens Lindsey Lohan used to behave very properly, never attended parties and didn't touch alcohol. It all changed when she turned 17 and got sodden for the first time – her mother punished her by not allowing to clean her bed when she threw up.
Since then it was a fast way down; Lohan has been through so many rehabs (and subsequent relapses), that she believes she is a rehab expert by now. Her rehab experience is past counting.
Lohan herself doesn't deny that she went overboard with drinking – especially in the past – but she won't refer to herself as an alcoholic, her reasons being she hasn't yet begun her morning with a drink.
Finally she set her mind on giving up alcohol in 2010 and registered in the Betty Ford Center with every outward appearance of wishing to shake off her addiction – though, she added, she understood it couldn't be done very quickly.
Jamie Lee Curtis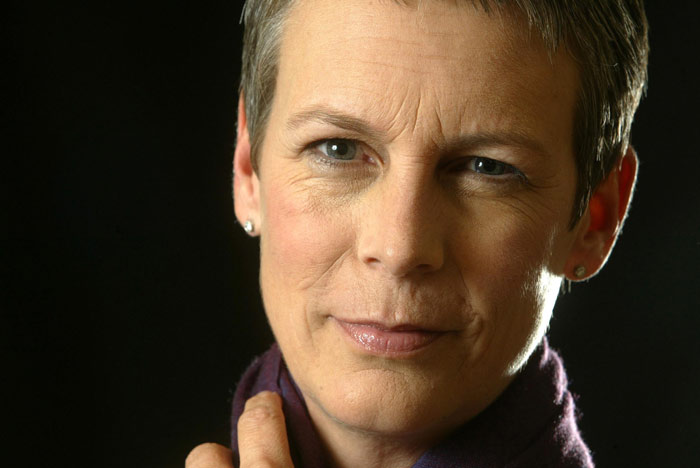 Curtis is best remembered for starring in the Halloween horror movie series and in the movie A Fish Called Wanda. She also played in Freaky Friday alongside Lindsay Lohan who had a part of a wild teenager. Then she agreed to do a photo session without wearing makeup and without subsequent retouching of the photos. It led to her feeling self-conscious.
Wishing to play for a perfect body, Curtis underwent cosmetic procedures, as a result of which she went in for painkillers heavily, downing them with alcohol. Happily, it happened for a comparatively short time, and after a while she overcame her habit – the fact she considers of her successes. Now she is a promoter of self-acceptance.
Johnny Depp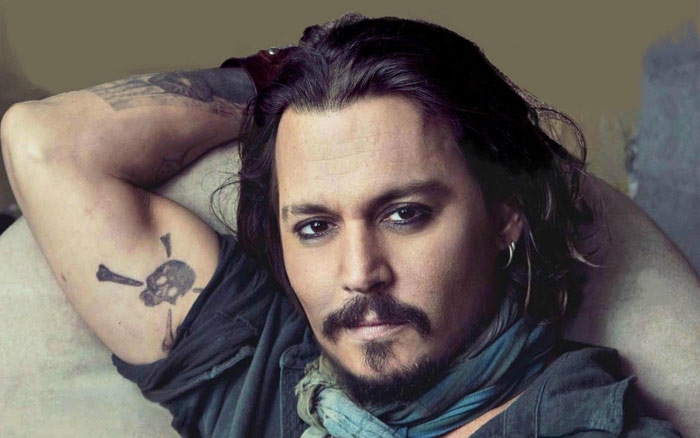 Fortunately, it hasn't told on his career to any great extent, but Depp does have a history of alcohol abuse. It can be perhaps seen in the Pirates of the Caribbean in the expert way he handled the episodes with the drunken Jack Sparrow.
Justly famous for his parts in films by Tim Burton, Jim Jarmusch and many other great names of the cinema, Depp will hopefully go on with his acting unhampered by drinking problems.
Anthony Hopkins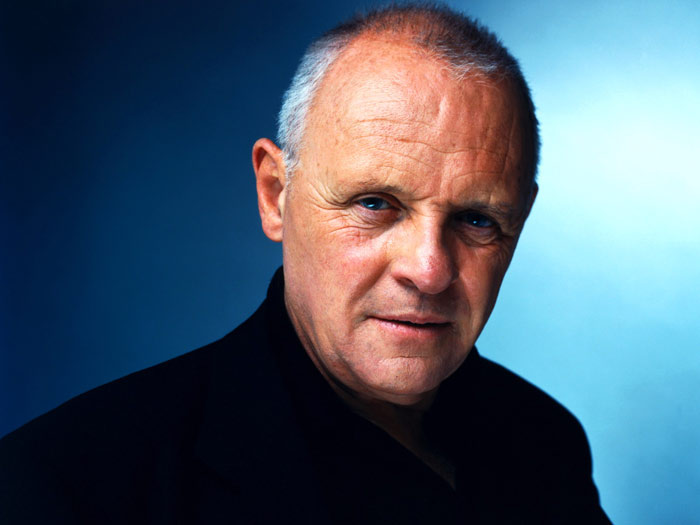 The Silence of the Lambs' star (you must remember Hannibal Lector, for whose portrayal he received Oscar), Hopkins had it really bad in the past. He started to look into the bottle when a young aspiring actor in the UK – he wasn't able to catch the right feeling onstage, and it created lots of tension he had to get rid of somehow.
Later his addiction became so overwhelming that his memory began to fail him. One day he came around in a different state from the one he was to be in not knowing where he found himself and how he happened to arrive there. It gave him a shock and made him join AA. By 1975 he had quit drinking and has stayed sober since.
In his spare time Hopkins likes to watch films and shows, his favorite one being Breaking Bad. He even penned a letter to Breaking Bad's leading man telling him how much he enjoys the show and extolling his performance.
Elton John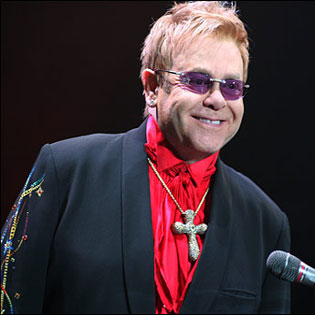 Elton John's early artistic life was accompanied by alcohol and drugs from which he derived confidence onstage. Later his manager prompted him to try cocaine. According to John, back then he never gave a thought what his addiction may come to. On top of cocaine and hard drinks, he took to uncontrolled eating and was diagnosed with bulimia.
It was his friend who helped him to turn his back on bad habits. Ryan White had become HIV-infected through blood transfusion and devoted the remainder of his life to raising awareness of the situation for all infected people. His influence on John proved strong enough for the hitmaker to steer clear of alcohol and substances.
John left his addictions in the past century and has been leading a healthy life for the last twenty plus years.
Eminem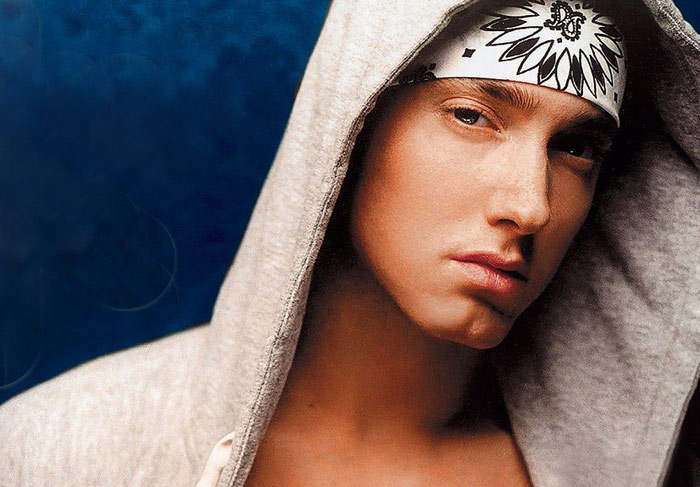 In the past Eminem's life was riddled with relationship problems and substance abuse. Ten years ago an overdose of drugs nearly cost him his life, nevertheless, he continued with his insalubrious habit. In 2007 he was known to take a daily dose of 30 and more pills and wash them down by hard drinks.
Happily, Eminem decided to change the situation, supported by his friend Sir Elton John (who also knows what it's all about), cut down on substance intake and spend more time with his daughter Hailie. Since that time his career has also been picking up, and Eminem is once again a name in the charts.
Steven Tyler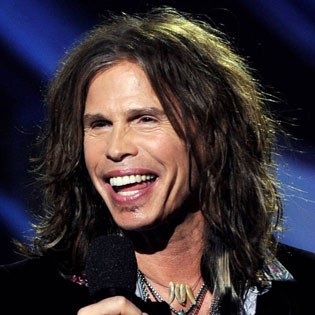 Steven Tyler, also known as "Demon of Screamin'" for his outstanding vocal abilities, is one of the founders and the voice of epoch-making rock outfit Aerosmith that has been around since 1970 and is still alive and kickin'. Tyler makes the band's shows special with his abandon and unbounded energy, marking himself out as one of the eminent rock exponents.
For all this, his life hasn't been one smooth ride, both professionally and privately. His fame and success brought about strain and pressure which Tyler sought to mitigate by drugs and drinks. It affected his singing, and eventually the popularity of the band.
Deciding to straighten things out, Tyler went to rehab and emerged in 1986 full of former energy and desire to get his music going once again creating together with his bandmates a string of hits through the 90s.
In about 20 years, though, he slipped again and went in for painkillers. He had to undergo another rehab in 2009, succeeded in overcoming his addiction and is leading a sober life now.
Robert Downey, Jr.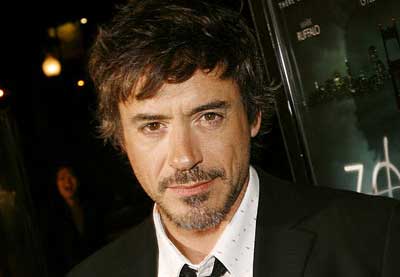 Among other things, Robert Downey Junior is known for his amazing recovery from what was one of the worst cases of alcohol abuse. The actor took to heavy drinking on a daily basis when he was practically inseparable from the bottle. Besides, he wasn't above taking alcohol and drugs simultaneously.
This resulted in uncontrollable behavior topped by an infamous incident when, unable to make it to his home, Downey Jr. got into the house next to his and conked out in the neighbor's child's bed. The child's mom had to bring in authorities to oust him.
In the end, Downey Jr. – with the invaluable help from his wife Susan – managed to get out from under and regain control of his career. His performance in Sherlock Holmes and Iron Man provides good evidence of his recovery.
Ernest Hemingway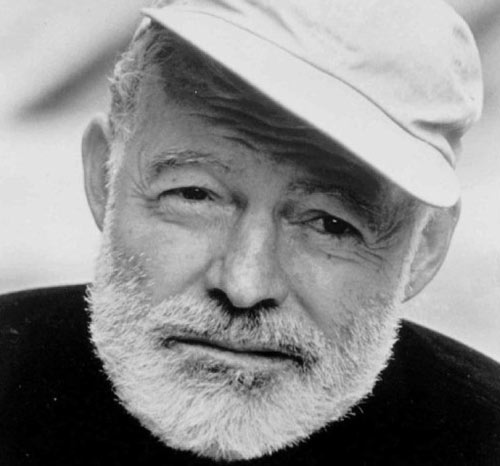 The famous writer and journalist Ernest Hemingway still retains his reputation for the succinct strength of his prose all over the world.
Yet his later period was darkened by alcoholic problems as well as by deteriorating physical and mental condition. He developed depression, went to a mental hospital for treatment and finally killed himself with a shotgun after the release. The question remains whether his alcoholism came in the wake of depression or the other way round, yet the two aggravated his condition and led to demise.
David Hasselhoff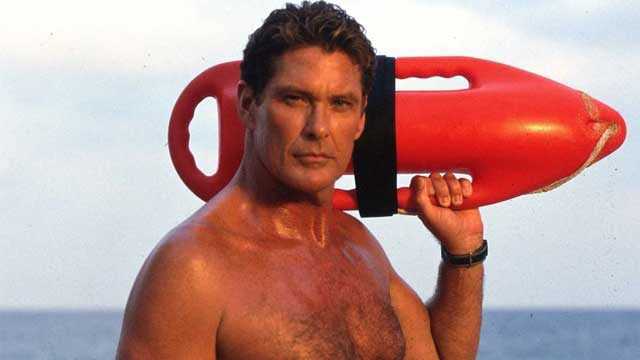 This is probably one of the longest and most painful story of addiction struggle of the present century. David Hasselhoff has been going through it for more than a decade, and the details are in the public domain.
It began back in 2002 as Hasselhoff's persistent drinking made him uncontrollable. Realizing that he is going overboard, the actor entered the Betty ford Center for rehab in 2002 – only to walk out of the place the following day. (Later he said that he hadn't actually been ready to give up drinking and, though he did check in, he was wanting to go on a binge at least once more.) Before giving medicos a chance to make him clean, he left and took to drinking so hard that ended up in an emergency room.
The accident sobered him up somewhat, and as soon as he was out of the emergency room he returned to the rehabilitation clinic, saying he wanted to clean himself up for his family's sake.
After that Hasselhoff managed to stay on the right side of the road for several years, but his alcoholic predilection resurfaced again in 2007. In an attempt to turn him from drinking, his daughter made and subsequently made public a video of him sprawled on the hotel room floor shirtless in an inebriated state trying to eat a cheeseburger. She wanted him to see what he looks like when drunk.
Now and again Hasselhoff seems to be able to refrain from drinking for a period, but it takes him one glass to down, and he's off the hook again. He returned to rehab center repeatedly having drunk excessively in the past years.
Robin Williams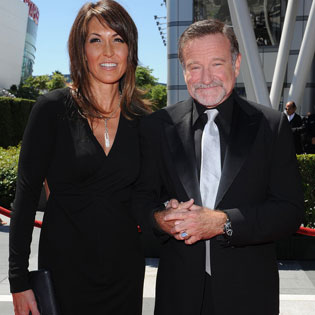 A truly talented actor, Robin Williams is remembered starring in many great movies like Dead Poets Society, Hook and a lot more. His alcohol and drug abuse lasts for almost as long as his cinema career. There's no telling where his addiction to hard drinks and cocaine would have taken him but for the tragedy which occurred to his friend John Belushi who took a fatal overdose and died on the spot at a party where both of them were present.
There are opinions that Williams was at his best when under influence, although it's hard to say whether he himself was ready to achieve success and fame at the price he paid.
After approximately 30 years of continuous abuse Williams' physical and mental health deteriorated irreparably. All this time he had been up and down over and over again, and he entered a rehab clinic shortly before his death. Soon after he was out, he committed suicide, and though he was found to have been sober, his severe depression and Parkinson's disease may have been linked with his addiction.
Stephen King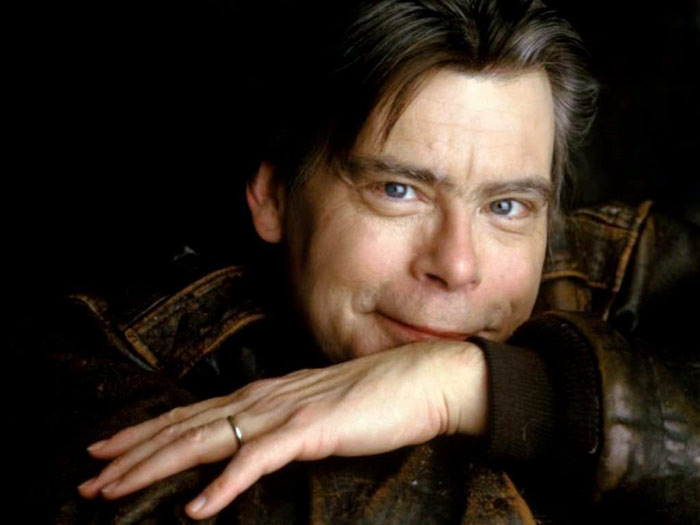 For many years the world-famous horror writer Stephen King (winner of Bram Stoker Award, Hugo Award, International Horror Guild Award and many others) lived and wrote under the shadow of hard drinks and drugs. It went on until his family took a firm stand in 1987, King decided it was time to change and settled down into sober life.
Many of characters in his books are likewise plagued or struggling with the same bad habits; also, he was vocal about his own without reserve and talked much about what it cost him to get out from under. Drugs and alcohol, he said, served to help him forget about the grim reality around.
King can now discuss his past issues freely because he is glad he got rid of his addictions.
Ewan McGregor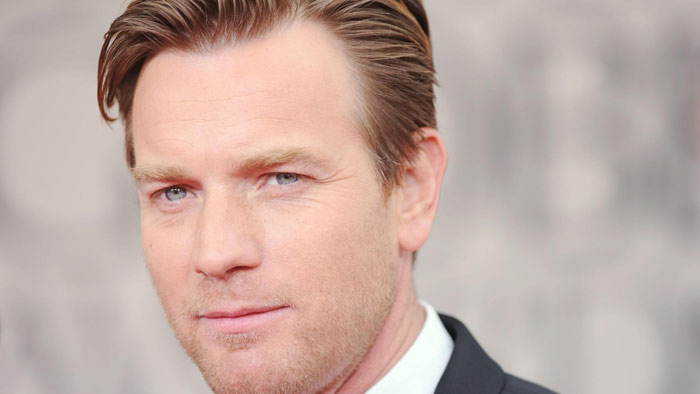 McGregor started off as a happy drunkard who was always high on alcohol, but managed to keep himself in check, so he could go on acting. Though he went uncontrollable time and again, somehow he didn't have any trouble with his directors. At the time he was playing in Trainspotting he described himself as a "maniac on booze."
Naturally, it couldn't have gone on for ever. A time came when he became burdened and wretched, and realized he could ruin his career and private life. Upon that decision McGregor pulled himself together and sobered up.
The turning point in his lifestyle occurred when he was introduced to Iggy Pop – he was so disguised with liquor as to behave extremely erratically, an incident that made him feel ashamed of himself later.
Ben Affleck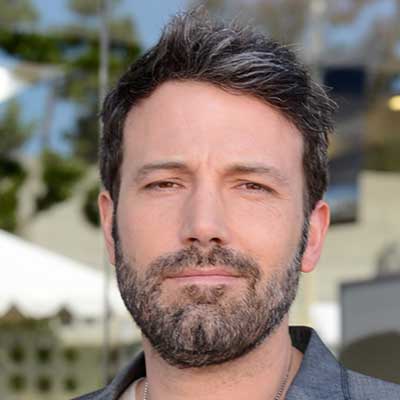 Another actor who managed to keep drinking and work in balance for a long time is Ben Affleck, the Armageddon star: just before checking in for rehab to cope with his alcoholic addiction in 2001, he played in Pearl Harbor to public and critical acclaim. If his work was influenced by anything, it was his relationship rather than his bad habits. Even when he flunked with his unsuccessful film Gigli, it was in no way due to his alcoholism.
Eventually he got the better of his addiction leading a sober life. Affleck had a relapse in 2011 when he took to the bottle at the Sundance Film Festival, but once again he was able to overcome his urge and further his career to new heights, winning an Oscar as his movie Argo was hailed as the Best Motion Picture of the Year in 2013.
Michael J. Fox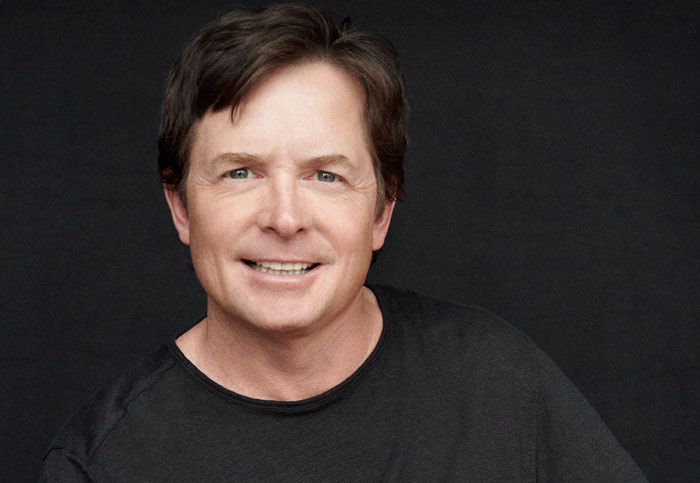 Michael J. Fox became a household name through his starring in the movie series Back to the Future. Fox had had many years long drinking problem when it turned out he developed Parkinson's disease. Since then he has remodeled his life promoting and supporting research on Parkinson's disease for the benefit of future sufferers.
Having come to terms with his condition, Fox overcame his drinking problem with his family's help and moved on to set up the Michael J. Fox Foundation (MJFF) which provides funding for Parkinson's research. He was likewise successful in his subsequent career appearing in popular shows like Boston Legal and creating The Michael J. Fox Show.
Fox's attitude sets a wonderful example for people suffering from addictions and illnesses on how they shouldn't let their issues keep them down. Even gravely ill, one can lead a full life and go on trying to achieve heart's desires.
Diana Ross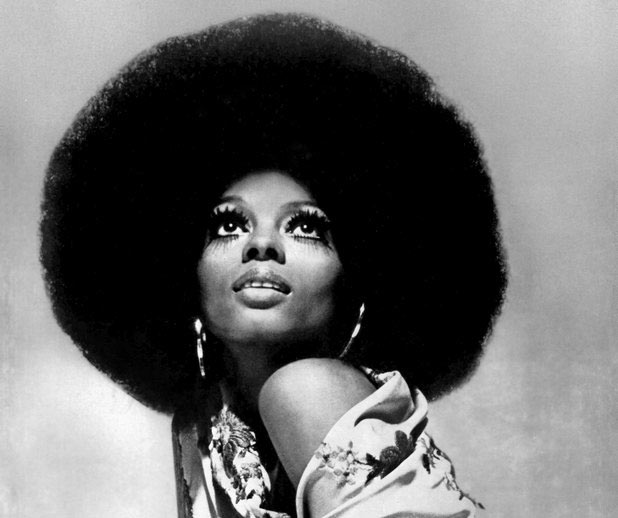 The renowned singer Diana Ross counts among the most acclaimed and wealthiest celebs in this article, competing with Oprah Winfrey only in popularity as the most world-known African American woman. She rose to fame as the leading voice of The Supremes and struck out on her own as a solo artist in 1970. Her performance in Lady Sings the Blues brought her an Academy Award and Golden Globe Award nominations. For all that, she, too, fell prey to drink. Alcohol addiction drove her to seek help at the Canyon Ranch in 2002. Rehab proved successful, and Ross has stayed sober.
Diana Ross still keeps up an active performing schedule to her fans' delight and is hardly likely to ever go on a drinking binge again.
Daniel Radcliffe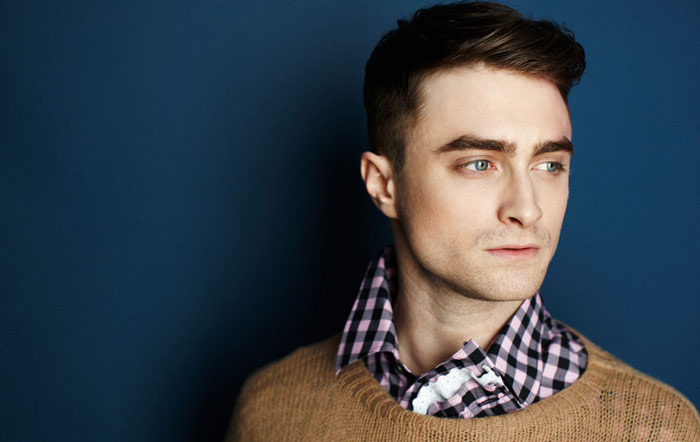 Daniel Radcliffe, the world-famous face of Harry Potter from the eponymous movie series, first knew fame when he turned 11, and since then it has been growing on him into his adult life.
The pressure of an early fame coupled with a neurological coordination disorder, due to which he was hardly able to go through his daily routine motions, turned Radcliffe to drink. At times he was rendered so helpless as not to be able to tie his shoelaces. Allegedly there were times when the filming of Harry Potter had to be delayed until Radcliffe could muster up enough concentration. At least it is a fact that he turned up on the set inebriated.
What started as party drinking grew into addiction quickly as Radcliffe tried to come to terms with his diagnosis. Realizing that alcohol takes ascendancy over him, the actor faced the issue and resolved to get himself clean in 2010. Now he is a changed man and hopefully will stay this way.
Leonard Nimoy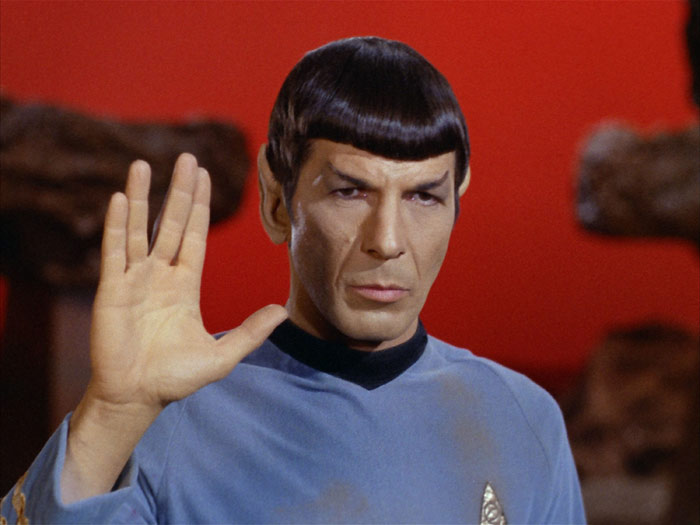 Star Trek's fans know Leonard Nimoy well as Mr. Spock. The fact is that somehow his appearance in the series coincided with a growing drinking issue which hadn't been in evidence before. It all began with downing a couple of glasses after work; the number of glasses gradually increased until drinking got the better of him. Finally he got so used to alcohol that he had his assistant smuggle bottles onto the set because he had to have his dose.
According to the actor, he took to drinking as an antidote against the joint pressure of divorce proceedings and fame. Yet as soon as it became clear that alcohol was wreaking havoc with his professional life and socializing with people, Leonard Nemoy checked into a rehab clinic for treatment. His new partner, Susan Bay, proved a great support to him in his good resolution.
Alec Baldwin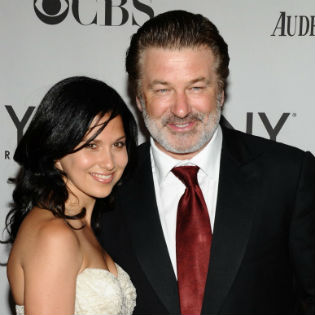 The oldest Baldwin was much into drink and drug abuse in his 20s (as told by 30 Rock) seemingly in order to escape from the emptiness inside. It evolved into daily binges which began in the evening and ended at noon when the actor finally dozed off.
He reconsidered his attitude one day when he found himself driving and sipping Chardonnay at the same time from a plastic cup. Suddenly it struck him as an improper kind of behavior that needs to be changed. Besides, there was a man in his neighborhood who used to look at him pityingly each time he happened to see him passing by. Since Baldwin hated to evoke pity in others, at 27 he underwent treatment with AA and closed the door firmly on his addiction.
Charlie Watts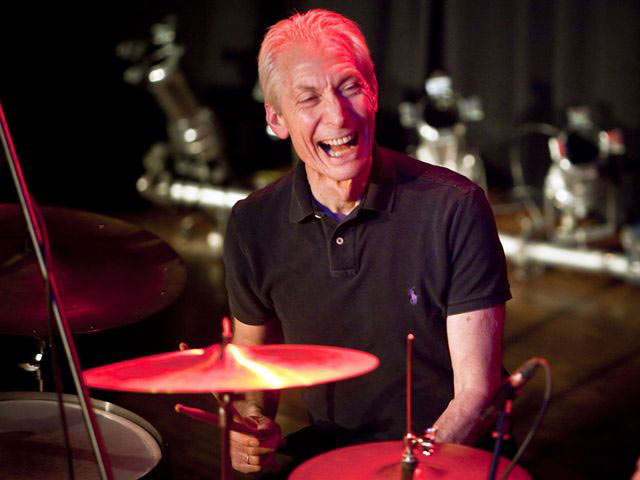 One of rock mammoths, the Rolling Stones' immutable drummer, like many other music icons of his time, spent his life drinking and taking drugs.
A rather uncommon feature of Watts' abuse history is that for many years of his stage life he was able to keep control of his bad habits. They didn't grow into addiction until the 1980s when Watts was going through the "mid-life crisis," as he termed it. Then he succumbed to substances to such an extent that it all but brought on the breakup of his marriage.
Luckily, Charlie Watts and his wife Shirley Ann stopped short of divorce and picked up the pieces. Later Watts said that he found it quite easy to give up on drugs and alcohol thanks to his wife's support. Last October the couple celebrated the golden anniversary of their union.
Melanie Griffith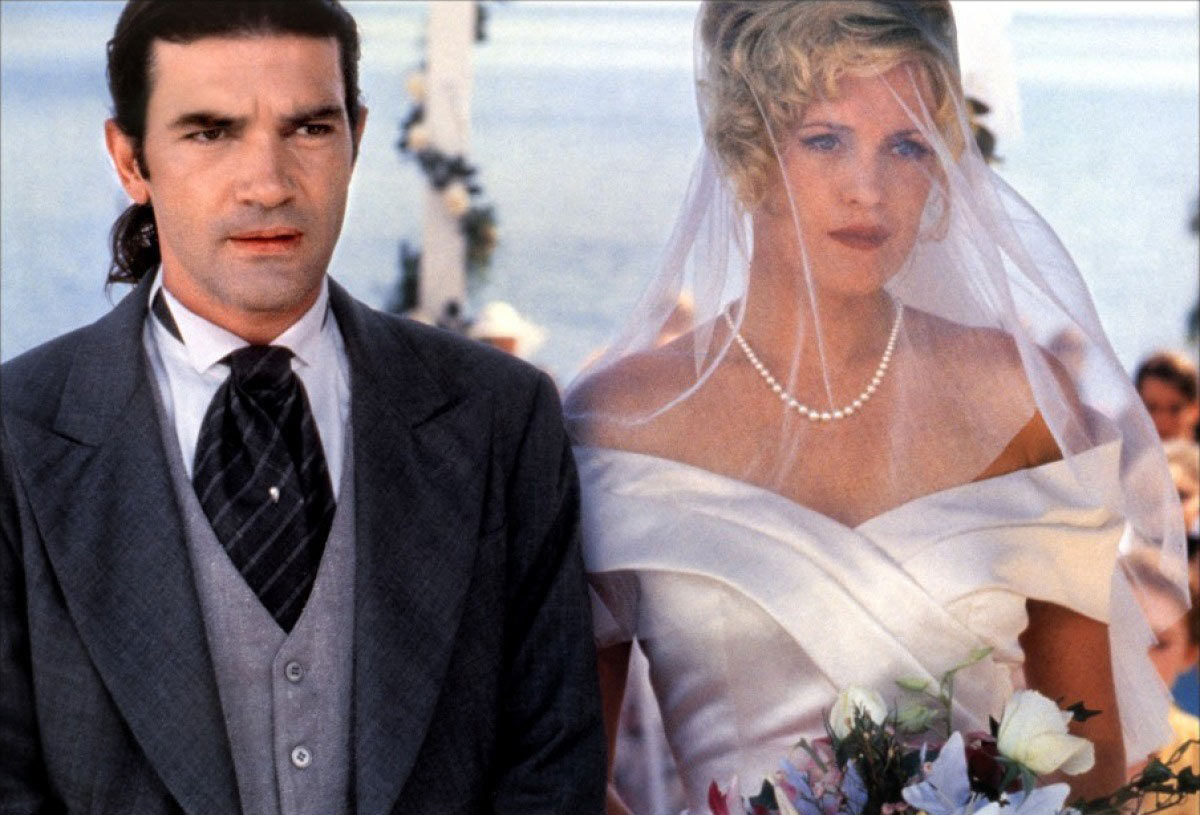 Melanie Griffith's addiction history began when the actress was only 18 and went on through the following 30 years of her life. She was totally unable to control her consummation of alcohol, painkillers and cocaine and had to check in for rehab 3 times in this period.
She received caring support from Antonio Banderas, her husband from 1996, although Griffith insisted that she had expected more involvement from him. Like her previous marriages, this one ended in a breakup – in 2014 Banderas and Griffith filed for divorce.