As fame and fortune grow, people slowly start to bend under the weight – the strong and the weak, the devious and the fair alike. The phenomenon is so wide-spread that you can unearth movies and movies centered on the theme that too much money makes people walk the road to hell.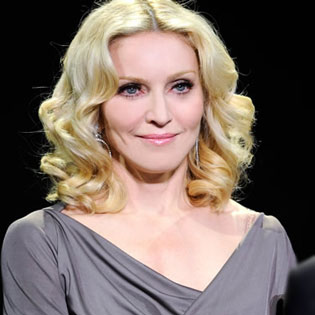 You know how tabloids and paparazzi thrive on this one subject, with celebs showing every day what wads of dollars and crowds of fans have done to their egos. We have the public on one side craving for high-class drama, and celebs on the other side who just can't stop generating garish scandals not because they are out for publicity, but because they don't have it in them to halt in good time.
Come to think of it, celebrity-centered drama is so abundant and variegated that we can discuss it till kingdom come. Therefore we'd do well to zero in on one particular kind of drama which involves other members of the celebs' families. Peruse those examples of how the bane spreads on whole families and their reputation perishes in the dark cloud of notoriety.
Nick Carter, his siblings and drugs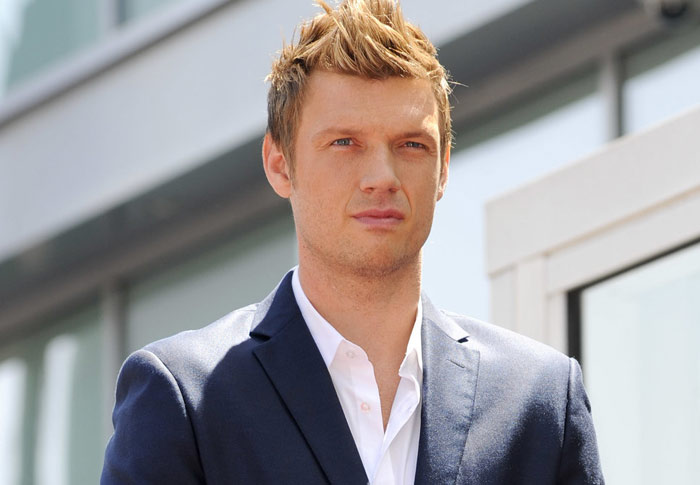 Well, you certainly know Backstreet Boys and you also know Dr. Phil. The boy band deserves more attention than it got (arguably), and we could be better updated on what the fellas are doing. Back to the subject, Nick Carter opened up in Dr. Phil about the overwhelming role of drugs in his family. He started on marijuana when he was 15 and proceeded to take Ecstasy and Vicodin. Besides, of his five siblings three are drug addicts as well; back in 2012 Leslie, his sister, took an overdose and died.
Nick wanted to attend Leslie's funeral but eventually found he was unable to turn up for it. He confessed that the other members of the family were angry at him for staying away and even lay the blame for his sister's death on his door. In conclusion, Nick referred to his relationship with the rest as "toxic."
Too bad, considering that his family don't mind living off their famous offspring. An inside source revealed to RadarOnline that the blond Backstreet Boy's contacts with the family are limited to demands with no kindness or care displayed. The same negligent attitude is shown to Carter's wife Lauren Kitt. In his Tweet he spoke of acerbic emails his mother keeps sending to him and Lauren. If my people can't be happy for me, they should let me be, he believes. Fame and fortune will find a victim even if they fail to affect the celebrity himself.
Drew Barrymore exploited from the very birth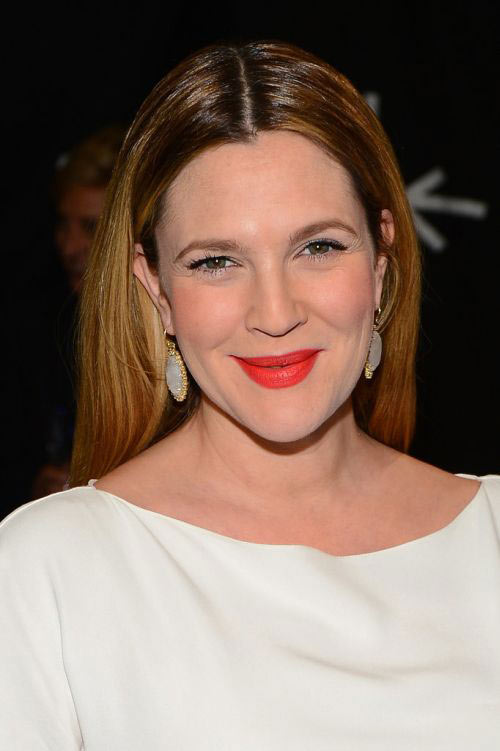 Ever since the coming of the tiny Drew into the world her position within the Barrymore dynasty was already well established: she was going to be on the screen and nowhere else! And fast! So she appeared in a dog food advert before she turned one year old, and that was only the beginning of a hard road. At 8 she was taken to parties by her mother Jaid five days in a week. The results of this lifestyle were predictable: problems with alcohol by 11, which developed into problems with drugs by 12. A year later she attempted cutting her wrists and in the following year got busy emancipating herself. More quoted Drew saying that she had no parents to speak of.
Around the year 2013 the actress and her mother managed to find some common ground for socializing, but nothing much came of it. The Hollywood Walk of Fame star said they could never again participate in each other's lives. They have been estranged for the last two years.
Kate Hudson's dad wants no more of her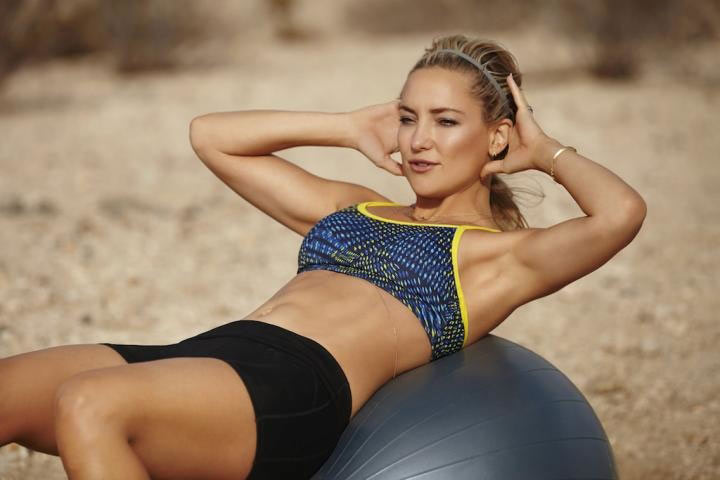 Kate Hudson's father is known to have said that he used to have five children but now he has only three – because he doesn't want to recognize Oliver and Kate as his children any more. As if it weren't enough, he went on to add that they are like dead to him now. How is that coming from Bill Hudson?
Meanwhile his estranged daughter confirms this kind of relationship to Vanity Fair saying that for Bill she and a hole in a wall are nearly one and the same thing. Yet, she doesn't mind so much because she has a dad in Kurt Russell.
The details behind this abrupt rift can be gleaned from Bill Hudson's book Two Versions: The Other Side of Fame and Family released in 2011, where he describes his marriage to Goldie Hawn (now Russell's partner). Their divorce and its subsequent ramifications telling on their two mutual children make for another ugly Hollywood story of fame and scandals.
Madonna is neglecting her brother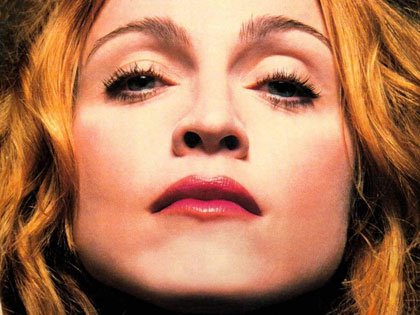 Madonna is not so top-of-the-bunch now as she used to be, yet in terms of income she is still in the first ranks among recording artists. She has more money than can be easily imagined – and meanwhile her brother Anthony Ciccone has been striving to make a living for many long years. In 2014 he had nowhere to live but a garage, with an ankle and four of his ribs broken, and needed all the help he could get. But he got none from Madonna.
Madonna's other relatives came to his assistance – excluding the singer and Mario, her half-brother. Talking to the Enquirer Anthony said his sister would hardly be able to recognize him and wouldn't react emotionally to his death. And it's not only her fame to blame for that… In her brother's opinion she runs "true to form," going by the time he knew her.
Justin Bieber is in his grandparents' black book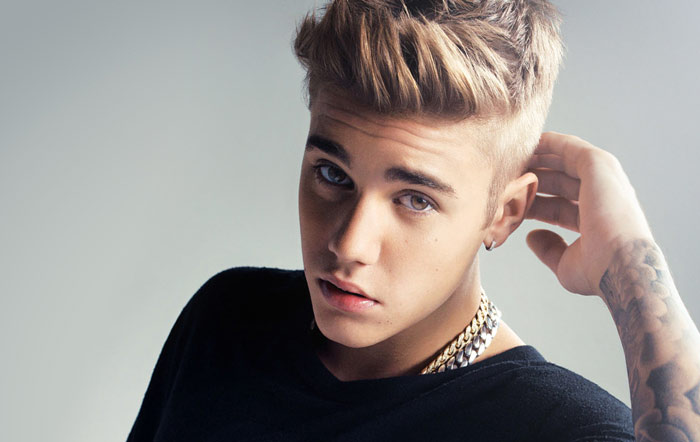 Justin Bieber isn't exactly the best loved of all young singers; it can even be safely said that he is considered to be a repellent person by many. And there are good reasons behind that opinion – to which we can add yet another one, closer to home. It relates to Biebs' paternal grandparents.
While Justin rakes in lots of the wherewithal, his grandparents subsist on the little money they can scrape. His grandfather sustained a work-related injury and had to quit work; now his wife is trying to fill the family budget by doing shifts at a factory. Discussing the situation with the New York Daily News George, the grandfather, said Justin hadn't been at their place for a number of years, so he doesn't know how they live. Except for a gift of a TV set and a sum of money for Christmas, in George's words, they may be living "on different planets."
On Justin's planet are his maternal grandparents who receive their fat share of their grandson's earnings. According to George, they get whatever they ask for – cars, houses, vacations in any spot of the world, but it is not like that at all when it comes to his family. No attention, no offers, no expensive presents.
Eminem has things to reveal about his mother and ex-wife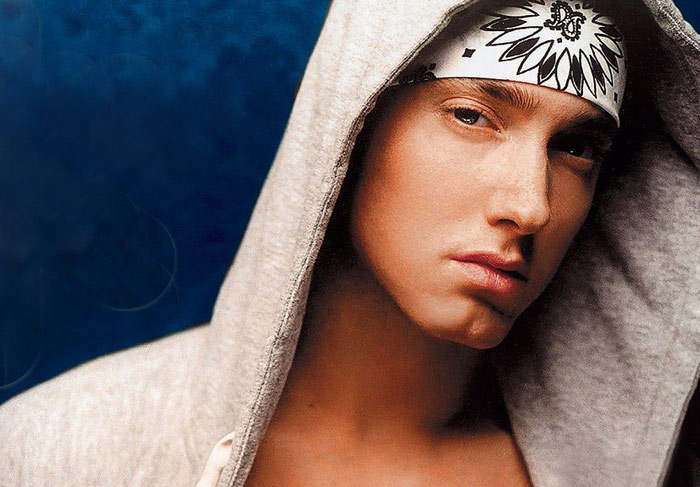 Eminem, alias Slim Shady, who was born to the world Marshall Mathers, battens on offense and insult towards anyone and anything that comes his way. Provocation seems to be his middle name. As succinctly put by Robert Everett-Green in an editorial in Globe and Mail, offense is his "job description." It looks like his mother is not regarded by him as somebody excluded from the list.
The troublesome artist had bones to pick with his mom from the very start of his umbrage-steeped career and didn't think twice about sharing his mind with the world – building up to her bringing the case to court. In 1999 she sued him for slanderous pieces from The Slim Shady LP (within two following years she got only $1,600 in damages). When she penned a book about him entitled My Son Marshall, My Son Eminem, she did little to smooth out the trouble, what with her telling about his struggles with bipolar disorder. It is believed they have buried the hatchet in later years, and Eminem wrote a love song for her in 2014, Headlights, yet there are too many obstacles to their good relations to be overcome so easily.
Also, Eminem added acrimony to his already barbed relationship with his ex-wife Kimberly Scott. They two got married in 1999, only to be divorced two years later. In another five years, early in 2006, they went and remarried, with their second divorce filed for three months later. Eminem was fired enough to write a song about her which he boldly called Kim. The song contained a mention of her attempted suicide that took place in 2000 (although he invented a different method) alongside a notion of killing her as well as another one where Kim supposedly slaughters her husband and then her stepson.
The dark themes of Kim were later reinvented for a follow-up song 97 Bonnie & Clyde (as speculated by many) which contains lyrics about himself disposing of his ex's corpse aided by Hailie, his daughter. It caused another court case against him for his ex-wife's defamation.
Lindsay Lohan and the elder Lohans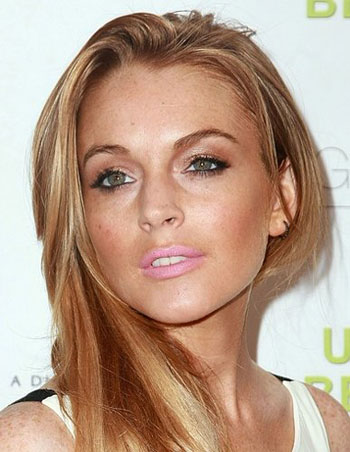 There was a time when Lindsay Lohan was young and innocent. Then at the age of 3 she was pushed into work by her parents with a rather busy schedule of 60 television appearances and some hundred print adverts for Toys R Us and other companies of the same kind. Finally she landed a big role in the 1998 The Parent Trap (Walt Disney remake).
Time went by, and it worked against young Lindsey. In 2004 she featured in Meal Girls, the movie that took a juicy 24th place in the list of the highest grossing movies of the year, and Lohan began to attract paparazzi wherever she went. What's more, they got good stuff from the actress – which soon began to tell on her whole family adversely. The notoriety of Lindsay's pranks helped draw attention to her father Michael's prison-fraught misadventures. His list of offenses includes DUI, insider trading and a charge of his trying to assault Matt Sullivan, his brother-in-law. Michael became so recalcitrant and difficult that for several years Lindsay thought it better to have no dealings with him.
Dina, Lindsay's mother, is full of tricks as well, having been arrested for DUI with a high level of alcohol in her blood. These people don't seem to think about what they are doing.
Alec Baldwin, Kim Basinger and the Ireland issue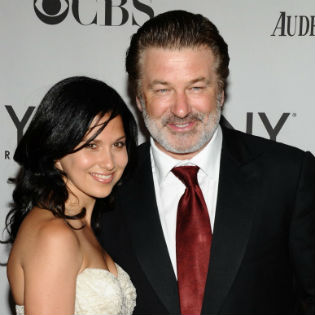 Alec Baldwin is definitely not the calmest of people, but as he got together with Kim Basinger (having co-starred with her in 1990 in The Marrying Man), his strangeness grew even more pronounced. First they went the way of many of their colleagues by marrying and divorcing afterwards. When they gave birth to a daughter they graced her with the name Ireland, not the worst one nor the best one either.
Then Baldwin released a book named A Promise to Ourselves: A Journey through Fatherhood and Divorce (2008) where he described his attempts to retain Ireland as part of his life for as long as seven years. But when she chose not to answer his prearranged calls, the actor sent Basinger a furious voicemail message where he branded his daughter as rude and thoughtless and called her a pig. The voicemail soon found its way to TMV and was publicized.
In his interview to Playboy Baldwin confessed that he was so frustrated he thought of putting an end to his life – only to tell TV Guide later that he felt glad not to have given in to the temptation because his ex-wife would have looked on it as a loss of the legal game on his part. Which sounds a bit queer, don't you think so?
Hulk Hogan loses by knowing best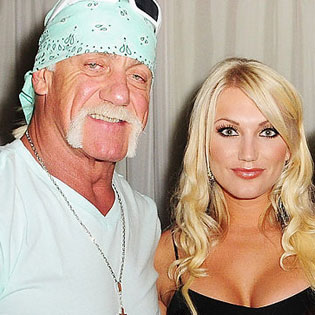 If you want to observe the seamy side of success, you have at your service Hulk Hogan's VH1 reality show entitled Hogan Knows Best. It turned out that the title does not run quite true to what it purports to state.
The show started off a great success, at first nobody minding much about having cameras following their every footstep. After some time passed Linda, Hogan's wife, started to develop a swollen ego and eventually the couple separated. It was an unseemly break-up and it got broadcast to every TV set in the country. It gave Hogan a sore head and later he watched (with the whole world) 70% of their liquid assets sail away from him as the court settlement.
After such a blow Hogan seriously contemplated suicide. But that was not all he had to live down. His son, Nick, also added to his worries. He took his friend, John Graziano, US Marine and Iraqi War vet, on a ride and drove the car with Graziano in it into a tree. The vet was badly injured and may never walk on his own two legs again.
The Jackson game played sharp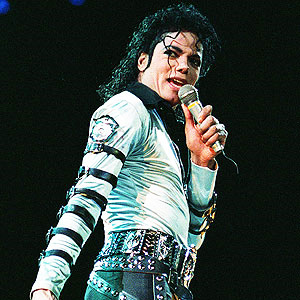 The history of the Jackson family seems to be made up from tons of scandals. You can capture some of them in the autobiographical book written by La Toya Jackson called La Toya: Growing Up in the Jackson Family, but many more could still be written. To keep it in the limits of an article it would be enough to cover what's been going on lately, namely, some recent developments after the war that raged over the fortune left after Michael Jackson's death.
For one: the big mother, Katherine Jackson, took her nephew Trent to court accusing him of bullying, stealing money and even trying to spoil her relations with her famous children.
It sounds highly nefarious, but information surfaced gathered from an inside source by Page Six that tells quite the opposite – it is Trent who is on the receiving end of bullying, from Katherine in particular and from the whole family in general. Calling them all "greedy," the source insists that the others would like to shake Trent off in order to be able to grab the money.
Brad Pitt, Angelina Jolie: a family of children and disagreements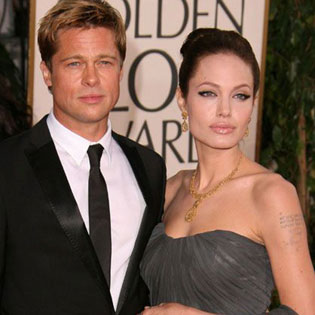 The development of the relationship between these two A-listers was followed intently by virtually the whole planet, from their romance at the time they co-starred in Mr. & Mrs. Smith through their halcyon Brangelina days and finally to their astonishing divorce that took place last fall.
It was Jolie who decided to break up the family on the grounds of the indispensable irreconcilable differences and – as she put it – "for the health of the family." During their marriage it was not everything cakes and ale, either – US Weekly reports that politics and schedules had always been the sources of constant disputes between the husband and wife. The FBI might have added to their bickering with their involvement over Pitt's alleged abuse of minors. The suspicion was dropped, but it made an excellent reason for inclement weather in the family.
Yet probably the most worrying aspect was the one Pitt discussed with USA Today in April: that their divorce proved to be highly turbulent for the children and he is uneasy lest they should be plagued by the mass media.
Britney Spears, Kevin Federline and bringing up children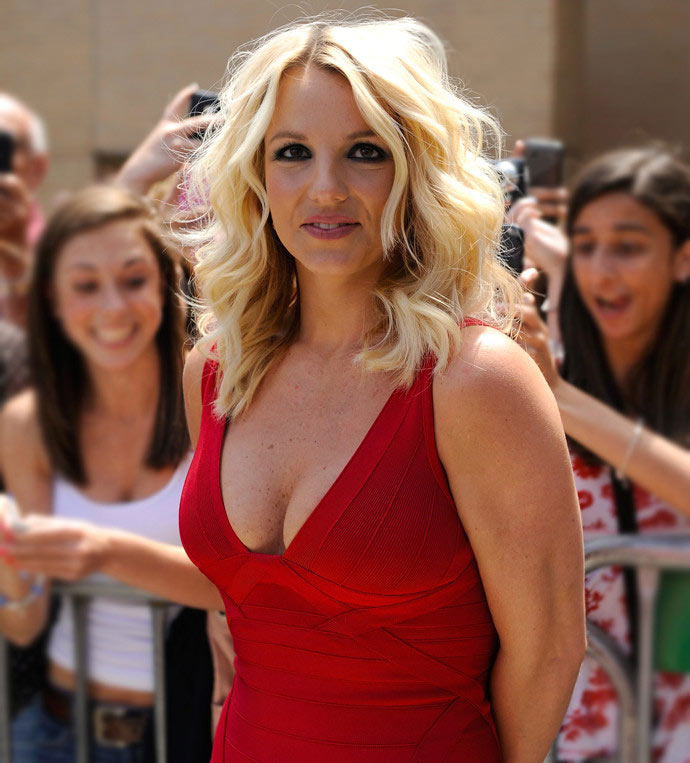 Britney Spears is a virtual Queen of Notoriety, making pretense that she is a recording artist and a singer of merit and meanwhile showing how easy it is to make chaos of one's own life. She threw caution to the wind and quickly led herself to the famous nervous breakdown in 2007. Having children didn't prevent her from her usual indulgence, and she could do things like driving while her son Sean was on her lap.
In the same sad year of 2007 CNN informed that her children's custody was granted to Kevin Federline, her ex, for reasons unrevealed to the general public. As if the public needed any explaining. No matter how hard she tried to fight for it, Spears' hospitalization threw her off balance again, and the court even suspended her visitation rights. Later Federline was awarded full legal and physical custody of the children.
On the other side of the fence Spears and her father James are not getting along as they should, either. The fact – courtesy of Fox News – that she was legally placed under James's conservatorship (with Andrew Wallet, attorney) didn't help things get better.
Robin Thicke, his wife and son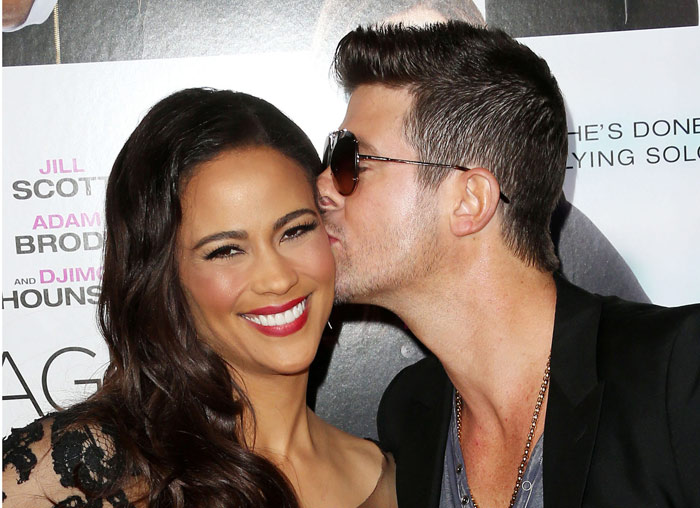 When singer Robin Thicke got together with his would-be wife Paula Patton he was not yet famous in his own right – it was 1991, and he was more known as the son of actor Alan Thicke. While he remained relatively un-famous, their relationship looked all right and going strong. But as soon as he struck it big – his 2013 Blurred Lines is still well-remembered – the rot set in. Then came his dubious duet with Miley Cyrus at MTV Video Music Awards… and things really began to crumble.
Their nine-year span finally brought Thicke and Patton to separation. People were surprised and believed it was an amicable distancing, especially after Thicke announced the title of his then-upcoming album to be Paula and sang Get Her Back. Unfortunately, on top of it came the news (via E! News) that Paula called for an investigation of a case of physical abuse directed at their son Julian. Thicke allegedly tailed a history of domestic abuse, and his ex-wife went to court to block his visits. It is believed that after receiving a restraining order the singer's violent outbreaks became even worse. Patton now has the sole custody of their son.
Jon, Kate and eight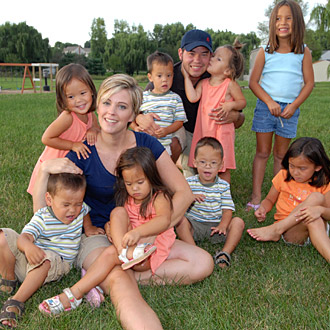 Making a reality TV show is actually a risky business likely to leave you picking up pieces of your life. Who knows it better than Jonathan Gosselin, ex-husband of Kate Gosselin and one of the stars of the popular show Jon & Kate Plus 8 alongside their eight children.
The television reality wore the family out pretty quickly. Several seasons came and went, and Jon and Kate decided their marriage had gone sour. Kate came down on her husband with unadulterated venom insisting that she had to protect the rest of the family from Jon's behavior.
Anyhow, the show lived on, abridged to Kate Plus 8 and allowing only episodic appearances of Jonathan. The divorce was followed by a lengthy dispute of the custody of the famous eight, Kate came out victorious, so Jon was left estranged – he hasn't laid his eye on Collin, for one, for a couple of years.
Mel Gibson not courteous to Oksana Grigorieva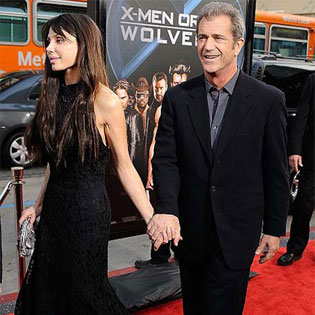 Gibson is known for rather crappy manners at times, from which women are not only not excluded, but come in for their fair share. That habit got a hold on him as his fame kept growing, for when he started dating his future wife Robyn Moore in the 1970s, Gibson didn't feel like he had good grounds to be cantankerous yet. Then his fame began to rocket, things changed, and their 26-year-long marriage was terminated in the summer of 2006.
Gibson's next flame was Russian musician Oksana Grigorieva; they had their happy period and gave birth to a child in 2009. Yet the next year the fairy tale was already over, in April the two separated, and two months later Grigorieva filed a restraining order because she didn't want him anywhere near her – or their daughter. Within the following month the LA County Sheriff's Department initiated an investigation of domestic abuse, and there appeared videos on the Internet showing the actor being vituperative to Oksana.