A bad date is something you have to endure now and again, it's one of those things that descends on you out of the blue, and though we all know there's a high possibility of it happening, you don't expect it and you don't like it when you're in it! Now you can prevent some of these objectionable situations if you make a list of certain people whom you won't enjoy dating for sure. If you ever intend, or just dream of, going out with a celebrity, you should know that not all of them are easy people to get along with. There are instances of terrible lapses of decency, and we understand that neither money nor talent is indicative of class or graceful manners. Some of the famous are notorious for their uncontrollable bursts of bad temper, and if they are too notorious, they may be on everybody's black list and may not be included here.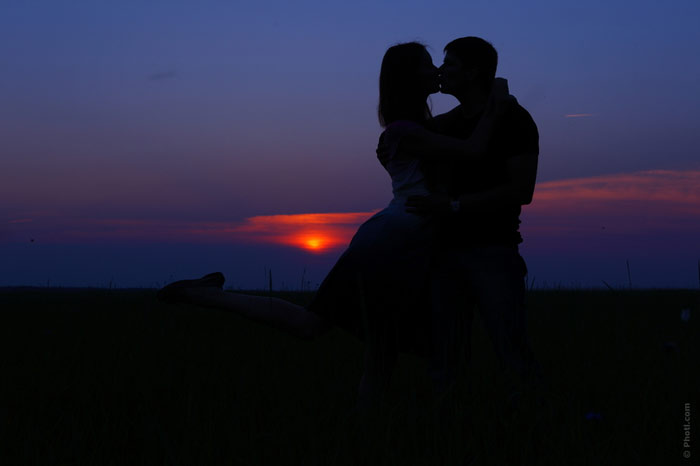 This article will probably sound a little barbed and uncalled-for, all this unfavorable information smacking of a jealous attitude. Well, you may be justified in thinking that. Nevertheless, secretly you may agree with us and think twice about dating these unpredictable stars. If so, this information might be helpful after all! Well, here is the list of celebs who can be not eligible for successful dating.
Gwyneth Paltrow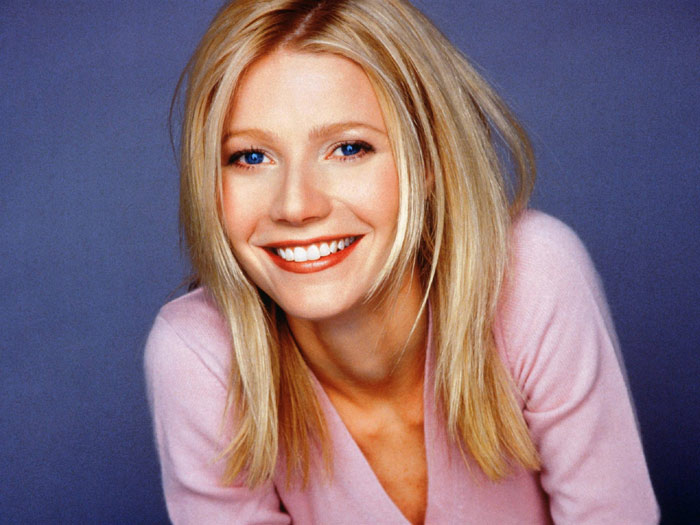 It seems that the longer Gwyneth Paltrow's career goes on, the more unfavorable the public opinion of her grows. The surge peaked in 2013 when she was rated "the most hated celebrity", and if you are surprised to hear that, watch an episode of The Bachelor and see who is the favorite bête noire with the women in the place. So, with all her outward beauty, Paltrow is capable of showing her darkish side from time to time.
This sounds next to awful, what can be so wrong with the woman? Most people are inclined to believe she lives far out beyond our common world, and doesn't bother to conceal this fact. Actually, she is too demonstrative of her wealth, witnessed by her posts on the GOOP blog on lifestyle where she writes that every woman must have products which cost over $1,000 – not quite for everyone, is it? However, it may not be a valid enough reason for refusing to date her, just don't expect anything simple and unpretentious: far more likely that with her on your arm you will become a habitué of the most sumptuous places in town.
Paris Hilton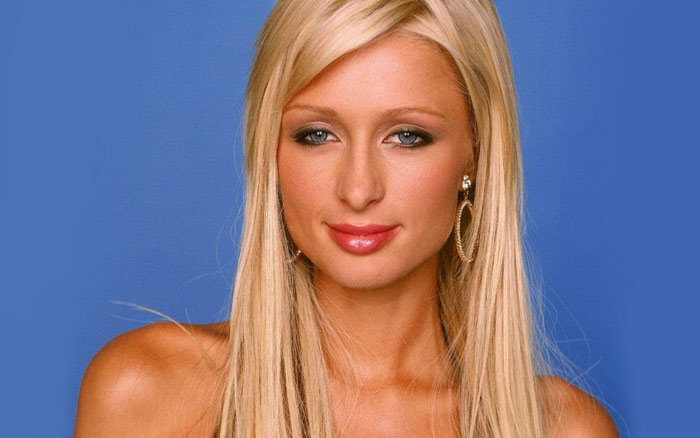 The problem with Paris Hilton is likely to be her absence of intelligent conversation. You would be hard put to it to cast about for an interesting topic with that lady. She was once referred to as "cultural Frankenstein," a description she fully deserves. That's why she is down on this list: you may be bored being out with her, or amusing yourself digging for her individuality and not finding a trace. So, in order to avoid recurring meaningless silences, you will have to choose some noisy place where the responsibility of maintaining a conversation will be taken off your hands. At worst, ask her about the brands she prefers, and you're set for hearing some facts and figures. Besides, don't forget that she is among the least liked celebs, so being with her can gain you a reputation you didn't bargain for.
Tom Cruise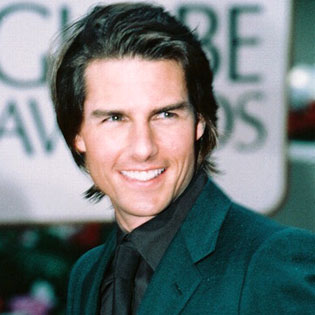 Tom Cruise is well known as Scientology adherent of such ardor that it ruined his marriage to Katie Holmes – she was so overwhelmed with the possible outcomes of her refusal to join the church, like getting in her own daughter's black book, that there was nothing left for her but to walk out. Cruise's every date must expect to be enmeshed in discussing Scientology the first time around even if she would rather not. Brush up on the teaching, ladies, before you say yes.
True, some people believe him to be wacky for that, but naturally, it doesn't stigmatize him. Although he is quite good-natured, there is something wrong with his conversational abilities. You must remember when he declared his love for his ex-wife, received a lot of flak for it and hid his head in the sand. When interviewed, he behaves rather mechanically, nodding and saying trite things about how much he likes to be on the set, that he tried his best on the latest movie, and everything in the garden is lovely. It all sounds sadly devoid of personality – imagine you dating a man who nods his head and tells you that he enjoys everything. It might seem charming at first, but the charm is likely to wear off before long.
Katherine Heigl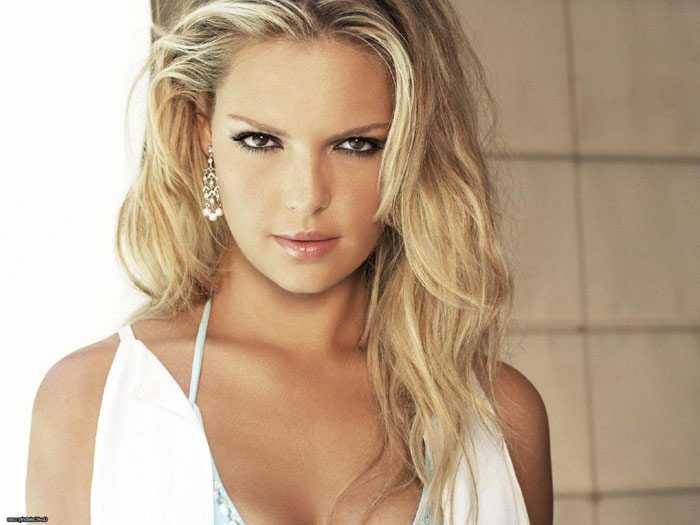 Men would surely love to have a girl like Katherine Heigl as a neighbor and would hold her to be the most beautiful face in this year's run of romantic comedies, but this is only the façade that covers The Ugly Truth. In the industry her reputation is rather equivocal. Although Heigl herself denies the fact, many people consider her to be a difficult person to work with, and rumors have it that keeping her company isn't the nicest of pastimes.
The grounds for this opinion may be that Heigl puts on airs. Many people she worked with were targets for galling comments from her, even some of the movies she appeared in earned her caustic remarks. In Heigl's words Knocked Up was sexist (though she didn't renounce the profits from it); Grey's Anatomy was badly written, and this time she refused her Emmy nomination to give weight to her opinion. That kind of attitude, when you suspect that she might badmouth you after the date, can be highly disenchanting. Go out with her, and you'll be thinking of what it is about you that she will pick at during the date or denounce afterwards.
Lindsay Lohan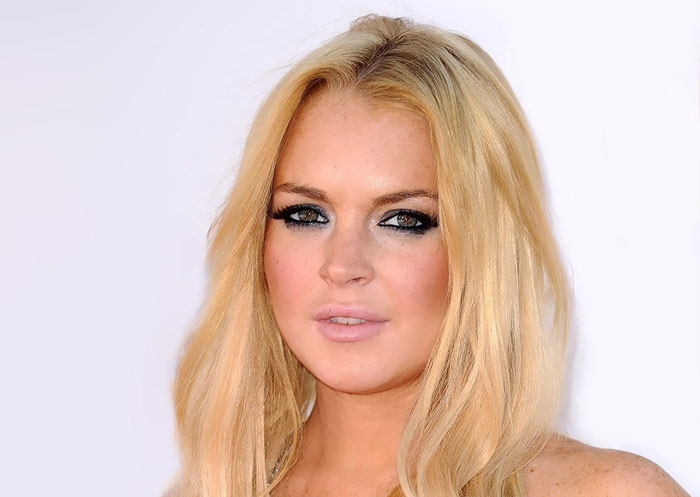 The appearance of Lindsay Lohan among the most inconvenient celebrities seems to be apt to cause questions, like what is it that puts her on the same boat as Chris Brown, Ariana Grande or Kanye West? That's a reasonable enough query, even though Lohan's life has a history of arrests, substance indulgence and other symptoms of disintegration. Take into consideration also the latest incident of the police coming over and breaking the door when the neighbors reported that Lohan had been screaming the place down insisting her boyfriend was throttling her. Then she called her millionaire a cheater openly because he failed to turn up home at a late hour.
Actually, chances are she'll burst into tears on the very first date after the next drink, pushing the situation into the mawkish. She is certain to have something to cry over. So as your date with Lohan will be nearing its end, you may find yourself too ruffled and unsettled to be thinking of a next time together.
Miley Cyrus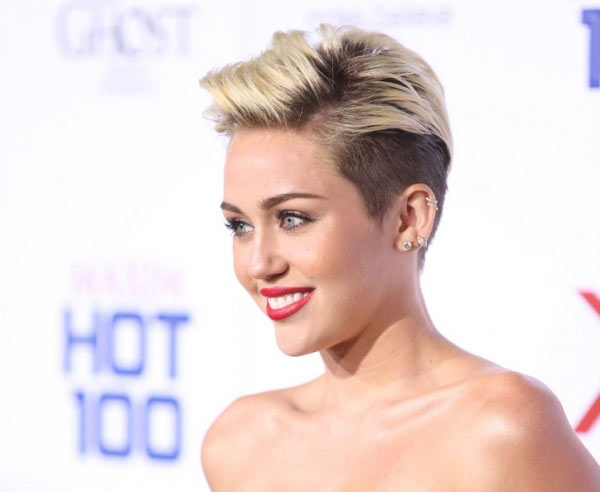 Now Miley Cyrus is the one that simply yells to be on this list, as she is pretty sure to be on other bad lists what with her reputation of an irritating person. She hasn't yet discovered a quiet and dignified side of herself. Maybe her outbursts are just a way to put herself across as an experienced been-around, and her dabbling in drugs also serves to boost her maturity. Besides, she finds it hard to control her tongue. On her first date she could put up a show trying to conceal the fact that she hasn't come to terms with herself yet. You would have to look for the real woman inside, which can make you a bit of a psychologist rather than a date. Would you want that?
Taylor Swift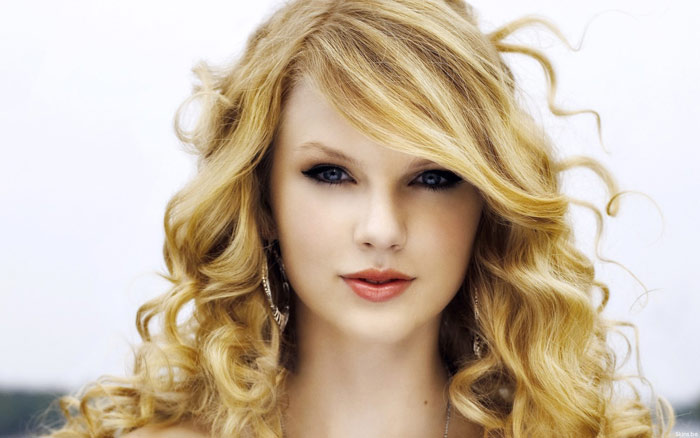 Unlike Miley Cyrus, Taylor Swift had been building a very nice impression of herself, posing like an innocent, good-natured person, world apart from more rambunctious stars – and held up this impression for quite a while as she grew from a girl singing country songs into a fully-fledged pop star. And then Kim Kardashian came along and revealed Swift's seamy side for all to see.
Going by all that, the first date with Swift may leave you wishing for the next one to happen sooner. There is nothing basically wrong with her to go bungling dates. She must be an interesting person to talk to, as well. The thing is, Swift's history is so packed with abortive relationships that ended in a row – ask Calvin Harris or John Mayer – that one is inclined to wonder what it is in her that just doesn't connect with other people for long.
Demi Lovato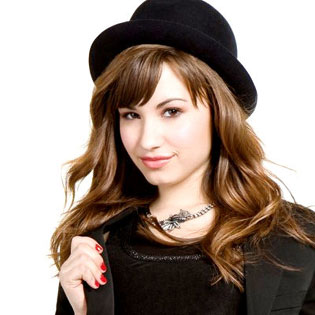 It's not that the public's general opinion of Demi Lovato is so low, but there is something about her that makes her rather exacerbating. Her rasping personality keeps many people on their toes. Her other habits include casting slurs on other luminaries and adding them to her long list of quarrels. She seems to be ever jealous of other people and isn't capable of living with it. So she allows herself to be nasty when she feels like it. You may think of her as your true friend, but be ready that she is likely to disseminate ungracious opinions about you after you've left.
The trouble with her first date may be that she makes everything so personal; any comment that is slightly out of turn can trigger her off into giving you a piece of her mind about it and some other topics as well. You will have to be on your guard so you don't say anything you are going to regret later. No relaxation and, consequently, little pleasure.
The Kardashian Klan
If there is a reality star or two whose reputation shines bright, they are certainly not named Kardashian. There are Kardashians that are past playing the dating game, there are some who are in, but all the same, don't expect to have a pleasant time if you take a Kardashian out. Suppose you decided that Kim Kardashian is a fairly decent person for a date and you can rely on her acting normal. After a fair amount of giggling the evening starts to revolve around her and her great looks, so there will be a number of selfies taken while you are wielding your fork. It's not anything untoward, yet you may be wishing for a different kind of time together. Then you will have to maintain an endless conversation about herself, her bespoke clothes, the pounds she has gained or has dropped; at the end you stand a chance of considering your date unsatisfactory.
Ben Affleck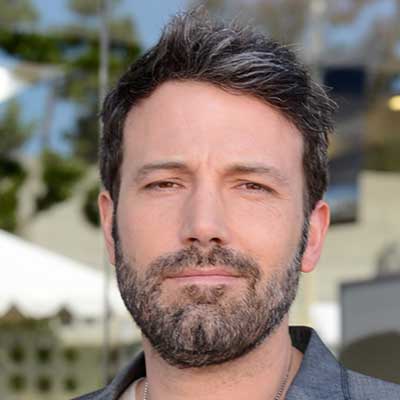 So we have the best current Batman in Ben Affleck and that surely makes him a desirable date that can start just as well as you've been imagining. But if you hope to avoid discussing Batman v Superman, forget it. The year's blockbuster is sure to enter the conversation at some point or another. And that will mark the end of fun. The actor would slide off into his own movie-inspired ruminations, get moody and finally drown in the haze. You may have to listen to his monologue about the movies that failed, about his being overshadowed by Matt Damon and other self-centered stuff. Do you think it's the right attitude for a first date? More likely you will agree that Affleck is not the best man for a marvelous first time out together.
Justin Bieber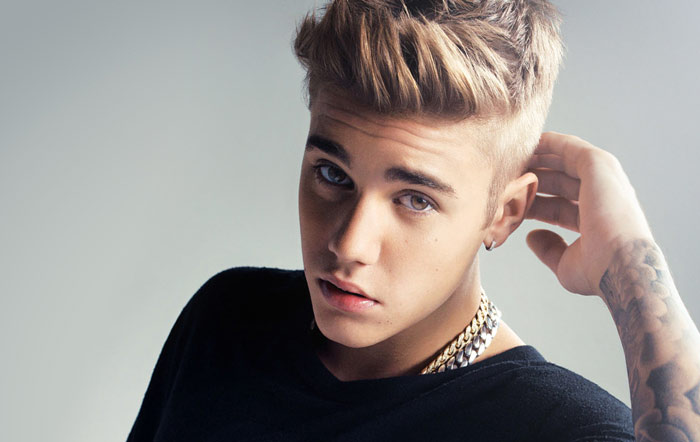 Oh yes, Justin Bieber. First of all, he will refuse to let you take a picture with him, so be prepared that you will be grieved straightaway. What will you get then? A little whine, a little high-maintenance stuff and the attitude of being utterly bored by whoever is around him. Not the best of the first date recipes, but still, you might remain charmed.
Would you be ready for the next one? You will start remembering his proclivity to drinking, his vandalism arrests, and realize that he is not ripe for a decent long-term relationship. Moreover, he's still pining for his ex, and claims that he wants Selena Gomez back, so you will have her hung about your neck, too.
More problematic points are likely to arise, for instance, his views on women's bodies that you might find wackyish. Remember his saying to the Rolling Stone interviewer that he looks on abortion like on baby-killing. You don't know how many more controversial ideas he may be cherishing – and you wouldn't want to find out.
Ariana Grande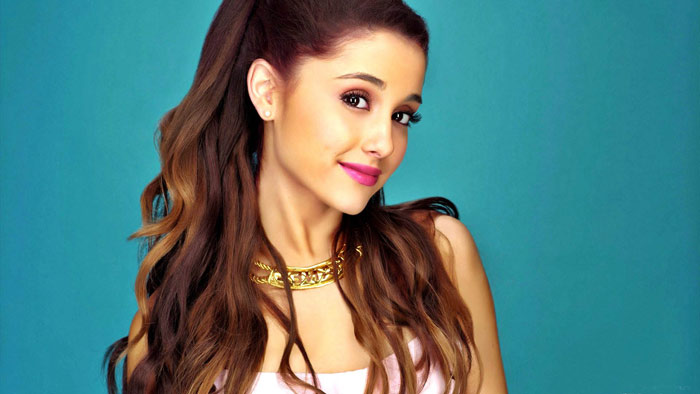 Last year pop singer Ariana Grande, who started off as a Broadway and Nickelodeon actress, was announced to be the second on the list of disliked celebrities, losing only to Bill Cosby. Her acts of misbehavior ranged from a habit of stealthily licking donuts that were put on sale without buying them to stating openly that she hates America and American people; her attitude to fans and reporters hasn't always stayed within bounds of decency, although the singer denied this allegation. People who know her professionally don't count her among those easy to work with. So, she is ideally warranted to be on the list.
Going on a date with her, apart from the fact that you might find yourself involved in gross public misbehavior, you would have to be ready for high maintenance. You may have to run off your feet looking for a classy place to take her to, with no guarantee that it will be appreciated. You never know where you are with a problematic lady.
John Mayer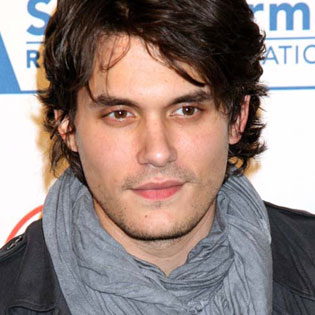 John Mayer's reputation seems to be continually sliding down and down – especially in what concerns women he sleeps with. It's not only sleeping – he is not above shooting his mouth about some intimate sexual details afterwards, like he did when discussing Jessica Simpson. Okay, he didn't throw dirt at her, true, but all the same, is it playing the game? So if you refuse flatly the invitation to the very first date, you may be quite right about that. Even considering the fact that later Mayer came to regret his doing such deplorable things and called himself a "jerk" for that. It seems his dates can half expect quite ungentlemanly behavior from the man. You may be totally charmed by the way he sings, but the thought of his discussing you after the first date will be lurking on your mind. Would you want to spend your first date listening to his stories about his exes? Somehow it doesn't fit into the idea.
Charlie Sheen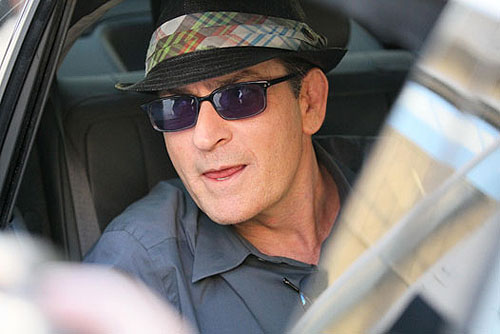 The guess is you have heard of Charlie Sheen and you don't like what you heard. The man, the failed star of Two and a Half Men notoriety, managed to make a perfect black sheep of the Hollywood family of himself.
You can expect a lot of fun on a first date, but fun of a very special kind. His belligerence would sure be evident, and he might throw a scene that would make you ashamed of him. Then he would be incoherent, losing the thread of the conversation, and you may have to listen to him refuting the allegation that he had virtual sex with a robot. Do you believe it will make one enjoyable date? Sheen himself knows that he won't do for dates, commenting that he "couldn't get laid in a women's prison with a handful of condoms." You don't stand to gain anything here, clearly.
Cristiano Ronaldo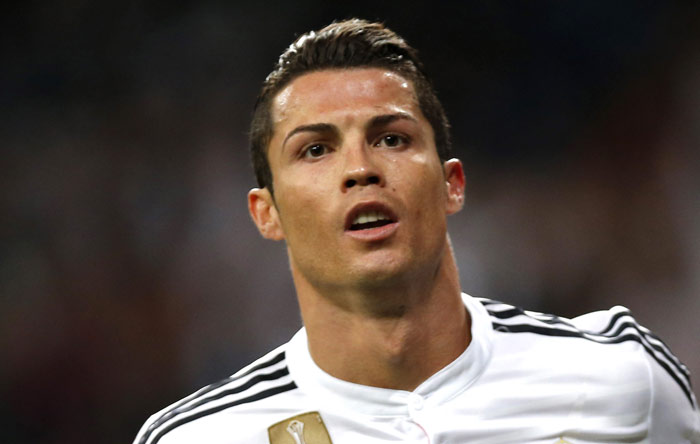 The very idea of anyone being fond of Cristiano Ronaldo personally is highly open to doubt. If we were to go over his sport career and his interviews to picture him on a first date, we wouldn't come up with anything very exciting. We can freely expect him to be stuck-up at times and whining at other times. Full of himself and not displaying interest in anyone else, that sounds like him, too. He might be posing for you not noticing that your glass needs filling. Is he looking good, do you admire him? Is it enough for you or will you be wanting more? Should anything go wrong, you would be the one to blame for that, and he will do the blaming part with gusto, you can be sure of that.