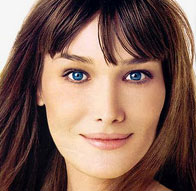 The French President's wife Carla Bruni-Sarkozy is outraged by the fact that a French clothing firm Pardon placed a nude picture of hers, which was taken in 1993, on a canvas shopping bag. Moreover, the bag also features text which says :"My boyfriend should have bought me Pardon". Indeed, the former supermodel made quite a few "intimate" shots during her career, yet she claims that existence of those photos does not justify their usage.
The firm manufactured ten thousand copies of this bag, pricing each at some mere 3 Euro. Perhaps, the price was the key insult to Mrs. Sarkozy, nevertheless she estimated the moral damage at the amount of 125000 Euro (about $180000). The defendant's arguments are rather weak. Pardon's representative claims that the image can be found anywhere those days and that overall it was made public a long time ago and, thus, the photo no longer belongs to Mrs. Sarkozy.
This is not the first time Carla Bruni-Sarkozy sues someone. Previously the couple sued the Ryanair airlines for illegally featuring an image of Mr.Sarkozy and his wife in their advertisement. At that time, the impartial court sided with Sarkozy and Bruni, yet the appointed compensation was lower than the one demanded by the couple originally. Let's observe development of this situation. It was said that the defendant withdrew all of the 10 000 bags and promised to burn them all.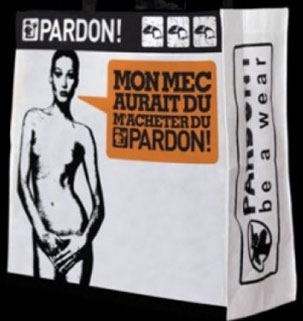 Photo of Carla Bruni-Sarkozy: kafee.wordpress.com.