Of all the strange relationship stories that go about, stars' relationships certainly belong with the quaintest of them all. Everybody seems to be interested in who their favorite star is currently sharing the bed with, and the interest runs so high that the unceasing coverage can interfere with the A-lister's personal life.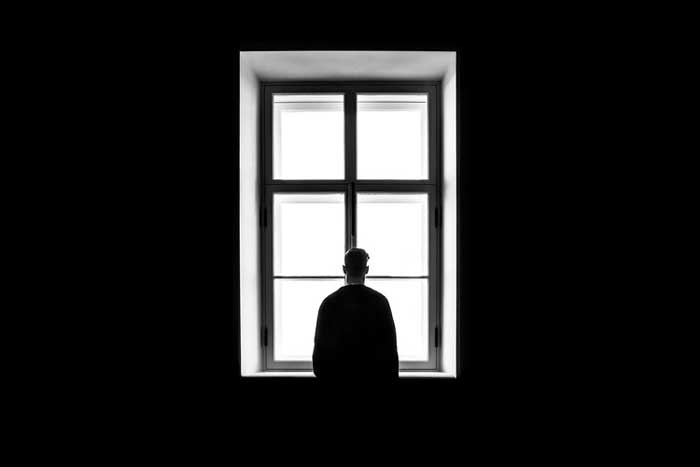 Remember the time when Ben Affleck and Jennifer Lopez's liaison provided headlines for a long time and led up to a spectacular flop of the movie Gigli? Naturally, it is partly due to the fact that the movie wasn't such a great one, after all, but you can't alter the fact that celebrity dating news sells, and celebrities look at you from glossy covers even if you slipped out to the store for a few minutes to replenish your sugar stock. Some people consider it a bit childish, reminding the way rumors about popular children to get thrown about schools, but there it is, and you can't put it down.
Probably one good thing about this shameless bruiting about of celebs' love lives is that as soon as some hot and gorgeous actress or model is out of a relationship and is eligible again. The year 2017 is fairly rich in illustrious splits, and actually, there is a number of famous women around who are as beautiful as they are single. There always is a chance of snatching them on social sites and places like Tinder nowadays, and we know that some of them marry outside their star-studded companies, so someone might get lucky before the year is out!
Anna Faris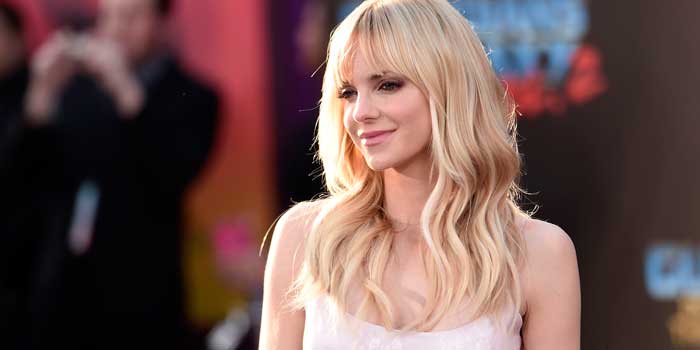 Anna Faris is certainly of those who have been inciting adoration ever since she became big for her appearance in Scary Movie at the beginning of the 2000s. Opinions have it that she was the mainspring behind the franchise's popularity, and she displayed her charm in the first four installments. Her other notable parts include those in The House Bunny, Brokeback Mountain, and Cloudy with a Chance of Meatballs. Now she delights us on the television series Mom where she is being quite funny.
Surely one of the most remarkable relationship-his-the-rocks stories recently was the one where Anna Faris and Chris Pratt featured. The union that used to look as if it could withstand the ravages of time and bring those two to their old age together has disintegrated – the fact that has been chewed on by the media relentlessly. Well, it's not that Faris is going to stay single for a long time, what with her sense of humor, desirable body and limitless popularity. She will go making some good man happy soon enough.
Scarlett Johansson
Guess we all watched the progress Scarlett Johansson made from starting out as a promising child actress to the lofty position she now occupies in the world of movies with avid interest – for she is so unbelievably hot! Johansson seemed to be gaining momentum with her movies like The Prestige, Lost in Translation, The Jungle Book and the like, finally arriving at the top with her Marvel Cinematic Universe's Black Widow. Now she is undoubtedly one of the most influential actresses in Hollywood.
This year's news snatched at eagerly by the media ran that Johansson and her husband no longer live together. The details of the separation are not revealed to the general public, but the fact remains that the heart-turning lady is available for a fresh relationship, and there is hope for the undaunted.
Katy Perry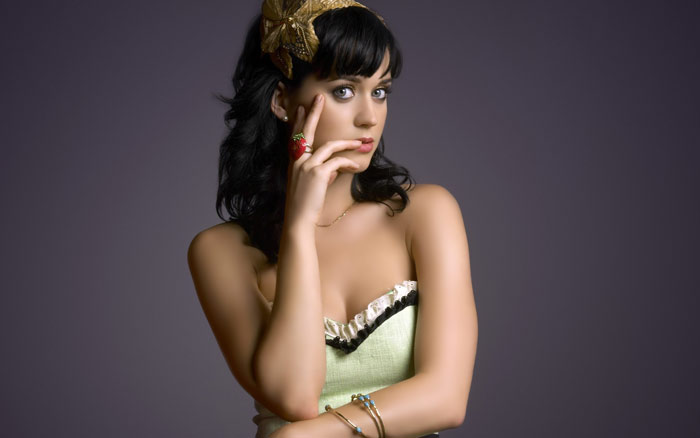 The Hot n Cold hitmaking girl created a stir with her second album in 2008, so her fans will soon be celebrating her decade on stage, testifying to an extremely successful career. Her chain of successes placed Katy Perry firmly as one of the leading figures of the music world all over the globe. She had her latest album, Witness, released this year, and it climbed to the highest place on the Billboard 200 and topped the charts in three countries.
Her musical success, sadly, is not reflected in her personal life. Her marriage to English comedian Russell Brand proved to be short-lived, from which she proceeded to date some other celebs, John Mayer for one. Anyway, for the time being, Katy Perry has no-one to share her life, so her fans have an opportunity to show her their love and affection.
Olivia Munn
Olivia Munn received her well-deserved share of popularity when she featured on Attack of the Show! and went on to demonstrate her talents both in the film industry and in modeling until she achieved household-name fame. She further strengthened her reputation in movies like Zoolander 2 and Date Night as well as acting on The Newsroom series for a couple of years. Munn's successful performance in last year's X-Men: Apocalypse where she portrayed Psylocke led to the invitation to reprise the part in the next installment of the franchise, X-Men: Dark Phoenix, to be released next year.
As it happens with the best of them now and again, Munn found herself single (although you wouldn't believe that so easily for the one who won the heart of NFL's shining quarterback Aaron Rodgers with whom she spent three years). So Psylocke is ready for another relationship setting the minds of her fans on fire with dreams of hitting it off with a gorgeous piece of skirt like Olivia Munn.
Demi Lovato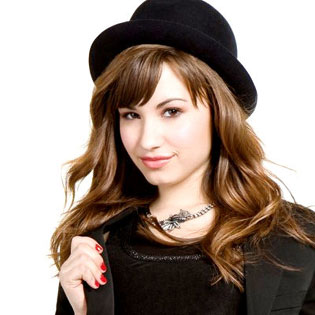 Demi Lovato belongs with those young talents who rose on the wings of the Disney Channel to become a star on her own right. She became recognized after her appearance on the Disney Channel Movie Camp Rock and never looked back, further promoted by Disney. The Sonny with a Chance series added to her fame, and her staggering vocals helped her conquer the music industry, bringing her debut album to a second position in the charts and thereby expanding her abilities to new horizons. Her sixth album is due at the end of the month.
All of Lovato's relationships enjoyed huge media coverage, although she is not the one to push herself to our faces on a weekly basis. Having parted ways with her latest flame, the gifted actress-cum-singer is single for the time being, a temptation too strong to be overlooked by the daring.
Hilary Duff
Another Disney Channel foster actress, Hilary Duff did a great job on the Channel's Lizzie McGuire series, giving a push to her movie and music careers. Not all of them young talents manage to emerge with equal success in adulthood, but Duff was one of those whose tenure with Disney proved to be a ladder to fame and fortune. She has a number of hit movies to her credit as well as more than 15 million records sold all testifying to her unparalleled abilities. And though her way upwards was checked for a time, there's hardly anyone to doubt her chances to reinvent herself in the foreseeable future.
Right now the actress is raising her five-year-old son Luca Cruz on her own, simultaneously trying to regain her place in entertainment. She has had years and years of admiration from her fans and her reputation as a nice person who succeeded in progressing without collecting trouble as she went makes her a desirable woman to hook up with.
Adriana Lima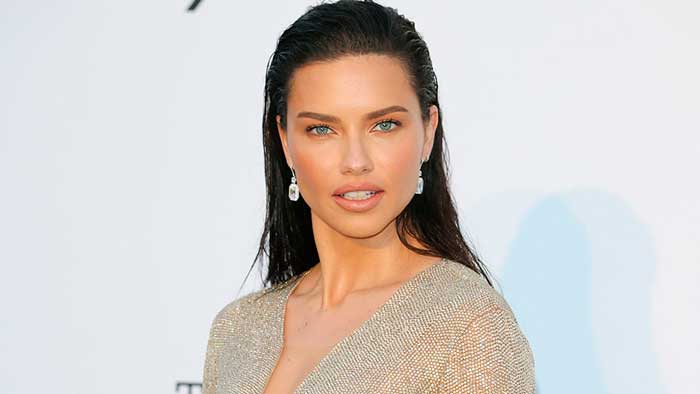 Of those women whom it is almost impossible to picture single, Adriana Lima is probably the most incredible to find on this list. A model with a great reputation for her beauty and her professional approach alike, Lima is known to have worked for Victoria's Secret; her achievements brought her millions of dollars. When she is not strutting the catwalk, the Brazilian bomb performs on movies and TV (her most memorable appearances include playing herself on How I Met Your Mother and Ugly Betty). At her 36, she is rearing two children and thus deserves to be placed among the world's hottest MILFs.
For about a year Lima has been a divorced woman; after her marriage had been dissolved, she began to date Julian Edelman, New England Patriots wide receiver (New England Patriots seem to be lucky with models, as evidenced by their another player, Tom Brady). Yet things didn't work out right, and the model is open for dating again.
Mel B
Few recording artists could even think of competing in fame with the Spice Girls. After the success of their first single Wannabe, they went on to become iconic figures of the 1990s, heralded as the second British invasion and breaking many market records on their way. Their sales during the last four years of the previous century are short of miraculous. These five girls managed to sell over 40 million records around the globe! Having taken the music industry by storm, they released a movie and then a video game to add to their success.
The girl power proponent, also known as Scary Spice, Melanie B, has started divorce proceedings and is soon going to be available for fresh relationship proposals. The famous singer and songwriter is extremely busy with her multiple projects (including that of a Spice Girls' 2017 reunion), so the next lucky man will have to play against tough odds.
Chloe Bennet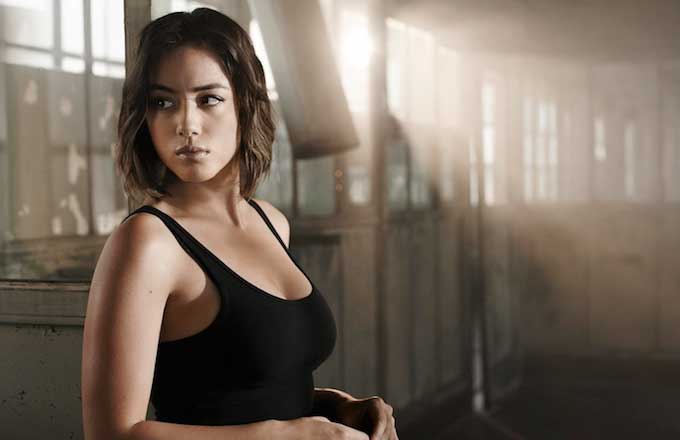 Compared to some other stars, Chloe Bennet has been participating in a relatively small number of projects, but she did hit the right ones. Bennet's two previous television appearances were impressive enough to land her a part in the series Agents of S.H.I.E.L.D., which became so popular as to warrant 88 episodes with the 5th season being prepared for airing this fall. So, Bennet has a hugely successful Marvel series to her credit. Also, you can hear her voice on movies and television series.
For a few years Bennet was in a relationship, but as it burned itself out, she appears to be disengaged now, ready for a good man to come along. With her position in Hollywood vastly improved by participation in Agents of S.H.I.E.L.D., she must be having a hard job of picking and choosing suitors!
Amber Heard
The aspiring actress Amber Heard's star is on the rise, greatly assisted by the stunning beauty of the 31-year-old blonde. Having put herself on the map by depicting Angie Anderson in Pineapple Express, Heard strengthened her reputation playing in a row of hit movies like Drive Angry and The Rum Diary and is going to climb yet further up appearing as Mera, Aquaman's queen, in the DC Extended Universe. You have to take but one glance at her to realize that Heard is one of Hollywood's hottest hotties. Famous as she is, it's no surprise that the media jump at any news concerning her personal life.
The actress's linking her name with that of her iconic colleague Johnny Depp astonished many of her fans because of their more than 20-year age gap. Those who had had forebodings about the union proved to be right when the two broke up ignominiously with the media blowing it up. After the divorce Heard dated business magnate Elon Musk for about a year, but this is over too, leaving her free for another perspective relationship.