Who doesn't like to travel? We know we do. Traveling is what gives you plenty of opportunities to learn new things about other people and their culture, plus you get the chance to see amazing sceneries. That's why we love places that make us think and amaze us. That's also why we thought you'll want to know our top inspirational places in Europe, and why they're great for women.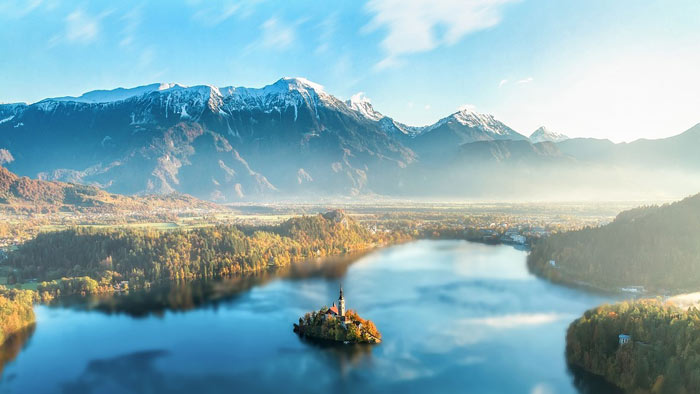 Thessaloniki, Greece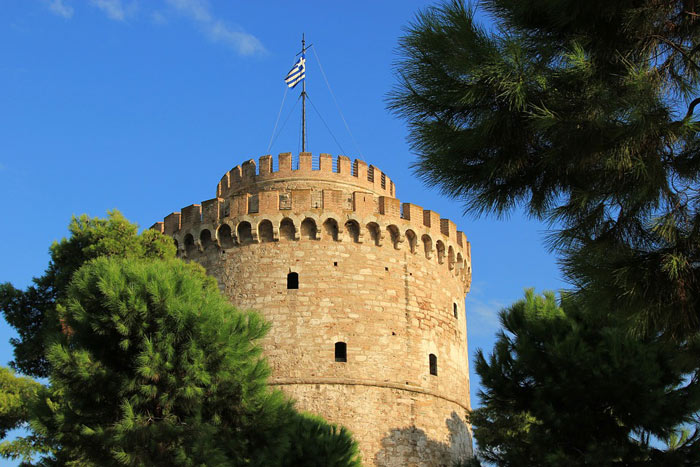 This country is simply to die for. There's so much to learn about human history, things you can't possibly imagine without visiting Greece, the land of Gods. This country can be seen as patriarchal at its core, but we'd rather say it's rooted in tradition.
The first thing you'd love about Thessaloniki is its romantic atmosphere. It's right near the Aegean Sea, which is stupendous to look at during the night. However, if you want to see more details up close, don't forget you can get the best compact binoculars which are a true asset portability-wise.
You can enjoy a swim on the nearby beaches or you can take walks on the narrow streets of this city where there are plenty of bargains to find. So you'll go home not just with a perfect tan, but with a lot of shopping done at really low prices. And the nightlife is totally amazing, there are lots of restaurants for fine dining, as well as tons of clubs.
We love how friendly all the locals are too. If you learn a couple of words in Greek, like "thanks" or "hello", some street vendors will repay you with free stuff. That will make you feel really welcome there.
And there's a lot of things to learn about mythology, Christianity, as well as architecture. You can visit famous churches, many museums, and even go on guided tours of nearby places. Thessaloniki is a great place to start before going to Athens by train, visiting the tomb of Alexander the Great or going for a hike in the Olympus Mountains.
Setubal, Portugal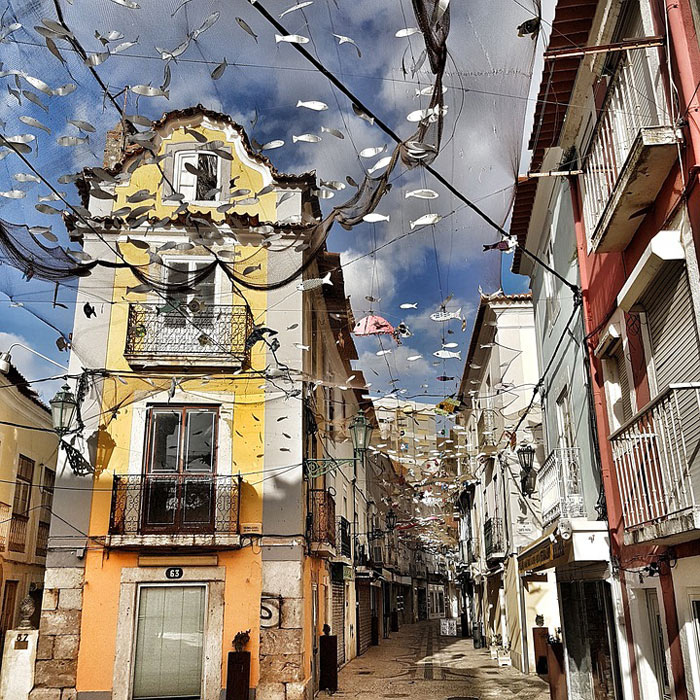 Portugal is an inspirational country that has one of the most musical languages on earth. We recommend Setubal because it's a beautiful place that will really help you unwind. This is one of Portugal's smaller cities, it doesn't even reach 1 million inhabitants.
But that will help you get better acquainted with their culture, learning all about the Mediterranean lifestyle. This means pleasure comes before work, and there's no insurmountable problem so long as you can sing and dance.
This city provides plenty of opportunities for exploring it. So you won't get bored with walking along its quaint streets for hours at a time. And when you do get tired, you can stop at an intimate restaurant and eat a delicious meal. We urge you to try the seafood, which is absolutely delicious.
Setubal is also renowned for its fine wines, so don't forget to drink at least a glass when evening comes. You can also walk along different beaches, maybe even go for a swim or bake in the warm sun for a whole day. We particularly like Portinho da Arrabida, because the water there has no waves, so it's what many of us girls prefer.
And if you truly want to see an awe-inspiring view, we recommend visiting the Serra da Arrabida National Park. Apart from magnificent vegetation, and lots of peace and quiet for soul-searching moments, you'll get the chance to walk along the sea shore. That's because when the forest ends, the sea starts, and that looks just great. Still, keep in mind that it's quite easy to get lost if you don't know the area so we recommend using one of the best outdoor watches on the market for orientation and other functions.
Rome, Italy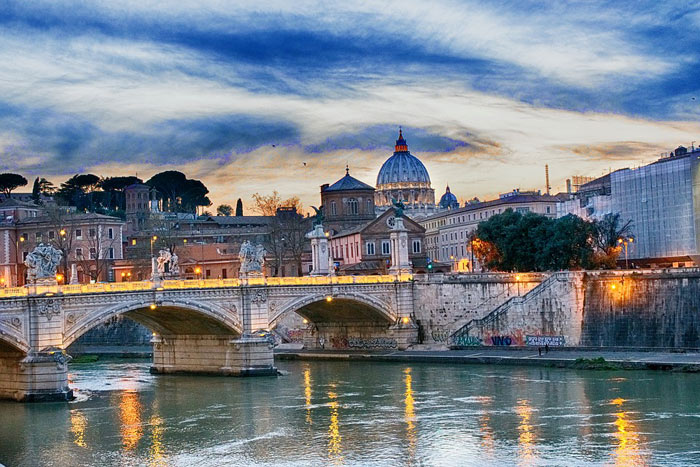 One of the most hectic capitals of Europe, Rome is definitely the option for you if you want to enjoy a great nightlife and brush off some of that history trivia (which is a Latin word, by the way).
The first thing we love about it is that it's easy to travel from one place to the other and that its locals are friendly. And it's the preferred location of many young women who like to travel with their friends.
This city is inspiring because it breathes history with every paving on its roads. Rome was a huge power center in the Ancient world, and that's clear from all its buildings and monuments. But Rome was also really important during the Renaissance, which can be understood from the paintings and sculptures available in the museums for tourists.
And there are less than a handful of such of these cities in the entire world, among which only Istanbul, London, and New York can be on par with Rome from a historical and cultural standpoint.
Rome was always in the middle of things, and it really gathered influences from different cultures, which creates a stupendous mindset, and incredible atmosphere. For instance, in the center of Rome's piazzas, there are Egyptian monoliths that were brought there during the Ancient times, and that really hits you.
You can see how a piece of time past can be intertwined to perfection with the present day, as Rome likewise hosts one of the biggest streets in the world for fashion shops.
Ylläs, Finland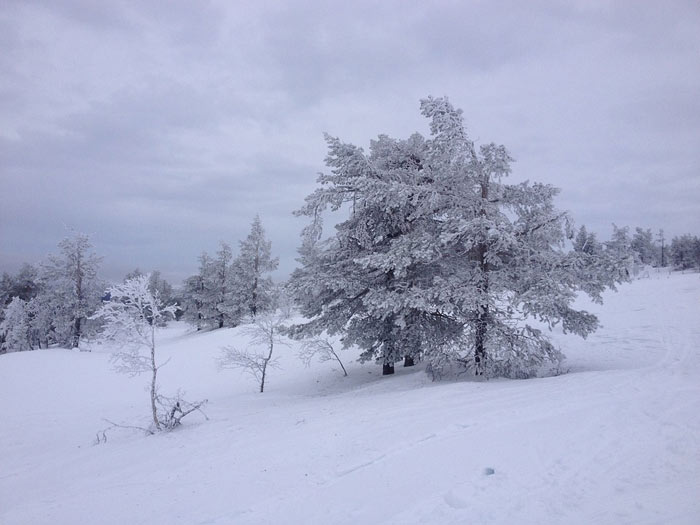 There are few places on this Earth which allow you to sense how magnificently perfect it can be. There are plenty of feelings you can experience here, such as astonishment and gratitude. Being in this place you understand there's savor in loneliness, and that we're but small specks in a vast universe.
This frozen Arctic city has extreme weather, with temperatures that drop significantly during the winter months. This is also a time when the night is queen since the sun doesn't come up for what seems like an eternity. And that's bound to give Ylläs a mysterious, eerie atmosphere.
We simply adore the quiet and delicious loneliness inspired by visiting this city. The natural phenomena that will marvel you include the surreal arctic lights. But don't forget the strange combination of sunrise and sunset you can see here. That happens because the sun rises so briefly, it doesn't have time to go past the horizon line, so it immediately sets down.
Where will you go?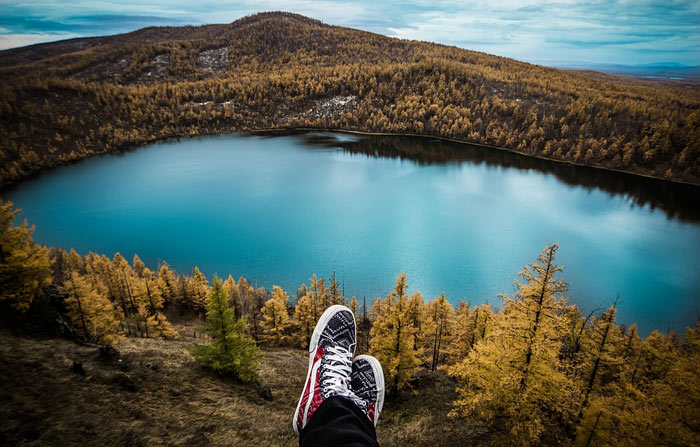 With that said, all the above places are amazing thanks to their cultural baggage, romantic sceneries, and friendly locals. Those are all great reasons why women especially will feel welcome there and will appreciate the cultural details.