Planning a holiday around the weather is often first on the checklist of important factors to consider when deciding on a holiday destination. Kleinmond on the South Coast of South Africa is the perfect choice for those who are prepared to experience four seasons in one day pretty much right throughout the year. Just an hour away from Cape Town International, Kleinmond is known for its Mediterranean-like climate and although there are stormy days in winter (they don't call it the Cape of Storms for nothing) this Cape Whale Coast Town has become known for its warm sunny days pretty much right throughout the year. Kleinmond is just waiting to be discovered by you and this hidden gem offers visitors a choice of well-priced accommodation options that include homely self-catering cottages and cosy bed & breakfasts where you can experience true small town hospitality.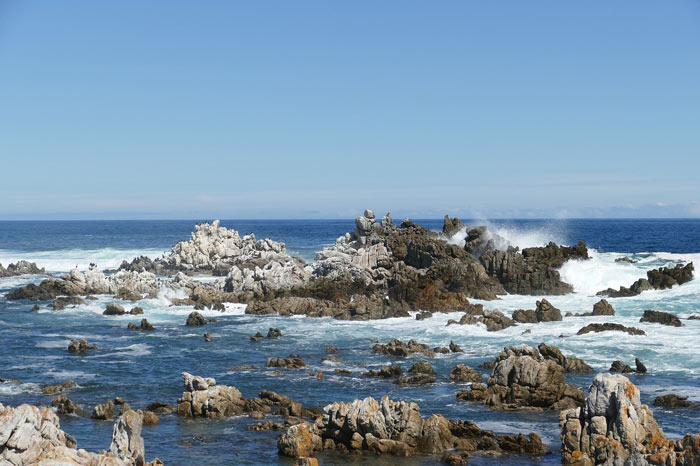 Winter
There are a surprising amount of restaurants in Kleinmond and winter is the perfect time to do some indoor exploring while enjoying your stay in this seaside town. The Cape is famous for its wines and craft beers both of which are produced at nearby wine estates and micro-breweries and are just waiting to be sampled as you savour fresh seafood and traditional South African fare. Many of the indoor gathering spots have indoor fireplaces and boast spectacular views of the Atlantic Ocean that becomes a magnificent spectacle during a Cape Storm. This is also the time of year when the Southern Right Whale returns to the Cape Whale Coast and Kleinmond is the perfect venue to enjoy land-based, whale watching.
Spring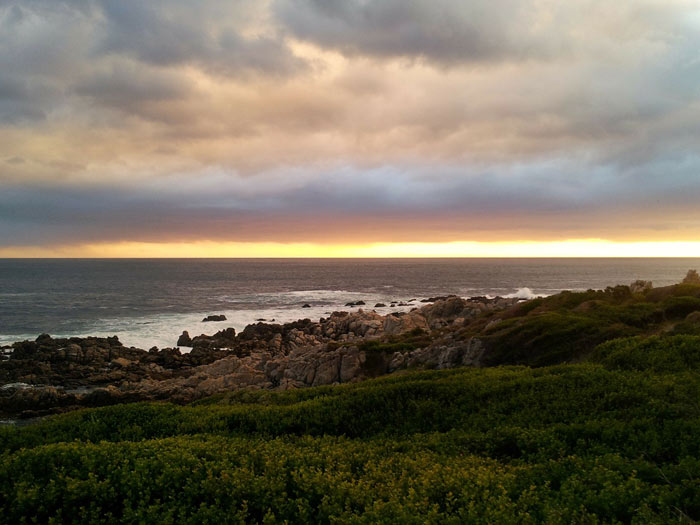 As the days grow longer we are reminded that summer is fast approaching and outdoor gathering spots become more and more enticing for those craving a much longed for the dose of vitamin D. This is the perfect time to explore the Rooisand Nature Reserve that offers outdoor enthusiasts well maintained hiking trails, swimming, and picnic areas. The flora diversity includes more than 1,200 different plant species within a coastal stretch of about 40 Km and spring brings with it the blossoming of the endemic Fynbos and is sure to provide eye-candy in the form of a kaleidoscope of colours.
Summer
The Kleinmond coastline holds a myriad of exciting ocean-based activities for holidaymakers visiting the town. Saltwater rock angling is extremely popular in this area as is surfing, bodyboarding, and diving. Kleinmond boasts a stunning Blue Flag accredited beach that offers beachgoers safe swimming and pristine white sands…all you need is your coconut-scented sunscreen, your beach towel and a wide-brimmed sun-hat and you are geared to go!
Autumn
A small picturesque lagoon is fed by the Palmiet River and runs off into the ocean in Kleinmond. This tranquil sanctuary provides a perfect and safe setting for children to splash and have fun in the warm shallows of the lagoon. The surrounding beach area is perfect for relaxed family outings on those last balmy days before winter sets in. Boat rental is available at the Kleinmond Lagoon and provides the perfect opportunity for fishing and bird watching.
One town, four seasons and 365 days to plan an epic holiday that will leave you feeling refreshed and enlightened.