Today, even the lazy are involved in sports. Healthy lifestyles and fit bodies are successfully promoted in the media. Fitness fashion seems most pleasing to sports equipment manufacturers because one has to start with the selection of the right "ammunition" to exercise as efficiently as possible. For example, what shoes should you choose? Perhaps they should be convenient and light. If you take into consideration compactness and resistance to unpleasant odors, you will get the perfect choice. It is these properties that are offered by the designers of innovative sports socks that can easily replace sneakers.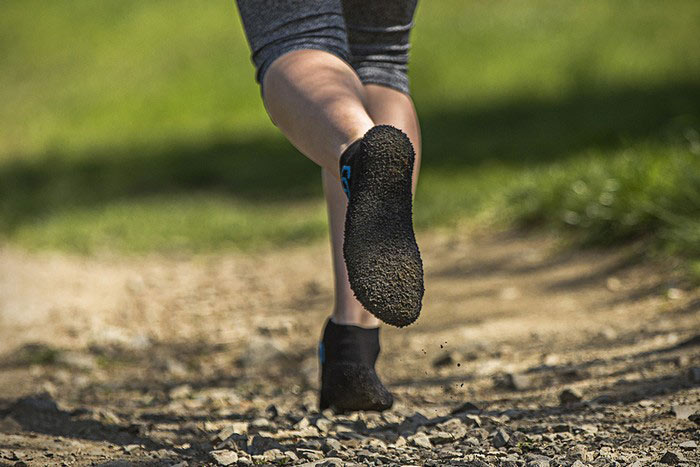 The model of running shoes, which looks suspiciously similar to a glove, has been released almost by all the major brands. But young and independent designers have decided to go further than that. They suggested the sports fans to literally exchange their socks for Skinners, the first sock-shoes for active people.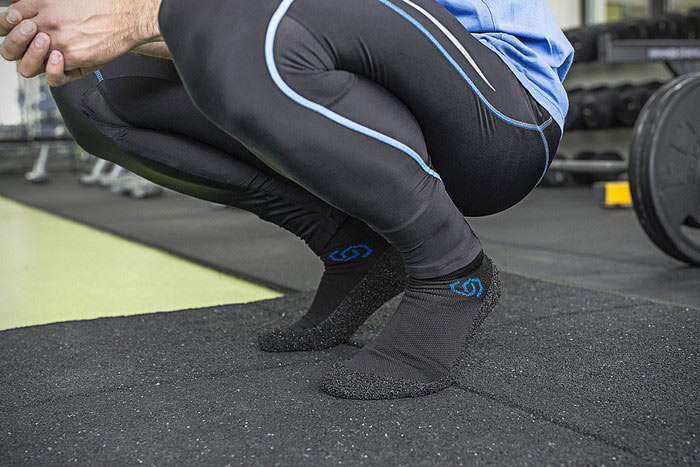 Skinners can be worn in the room or while jogging in a park. If you do not hesitate to attract the attention of other runners and passers-by, of course.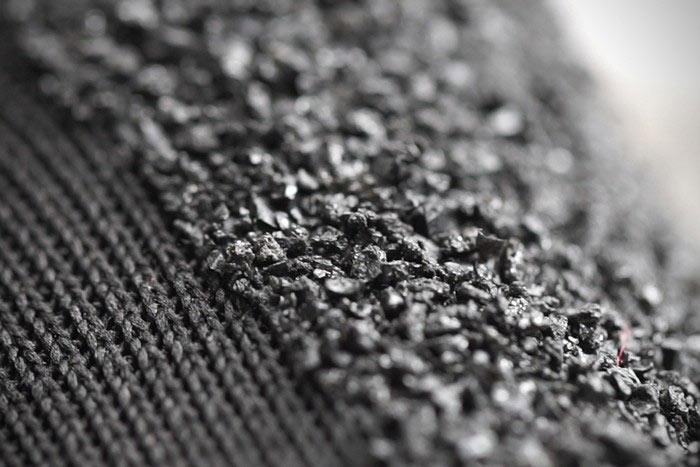 The sole of this innovative sports footwear is made from the finest, but durable waterproof dual polymer plastic, which resembles fine gravel in texture. Skinners provide a good grip and no slipping. Unlike usual socks, you can even wear them to run through the puddles without falling ill with SARS.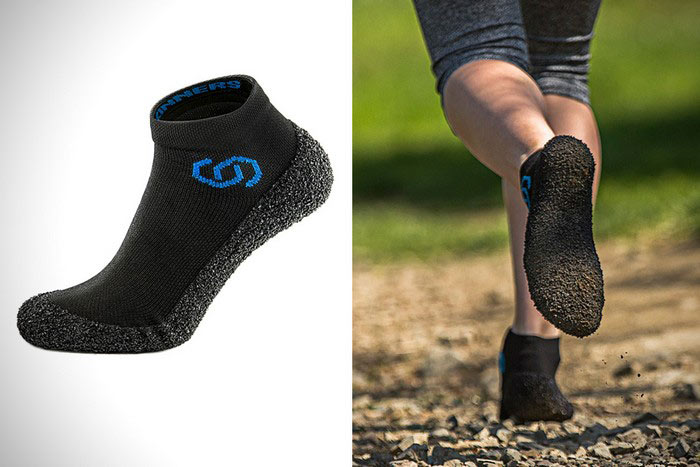 The "body" of these sock-shoes is made from breathable lycra. They fit your feet tightly and do not retain the smell of sweat. They can easily be folded into a compact tight roll and secured with an ordinary eraser. So we can safely carry Skinners in a bag all day, alongside with other things, without the slightest discomfort. When your shoes require cleaning, you can simply wash them in the washing machine.
Sock-shoes can be worn for a jog, to walk with the dog, during a hike or a trip. Keeping their properties and the increased compactness in mind, Skinners shoes would be the ideal option of sports footwear for a gym or a yoga class.