So it's going to become serious with your wellness project, you made up your mind to hand your workouts over to a professional who will raise your fitness to new levels. That's right, now you will feel way more motivated; your regular workouts will be watched over and brought to perfection, your accounting will help you see the headway you're making, your time will be better organized, and professional advice will keep you from getting injured and overdoing it (or underdoing it).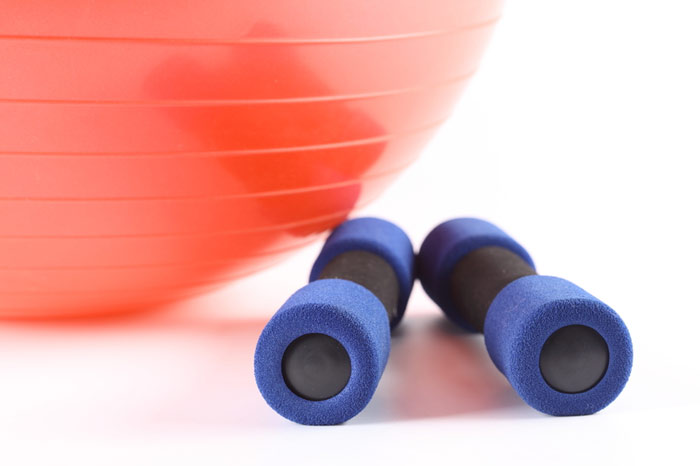 While the advantages of this move are fairly obvious, the one drawback is crucial. You can invest in your health and fitness – but if you are injudicious and make the wrong choice, you will waste your money without gaining anything much. There are trainers and trainers, and how are you supposed to make the best choice to ensure the best results?
So, unless you are willing to take your chances and work with the trainer with the brightest smile, you will have to do your homework and learn a few facts about how to pick the one who will provide you the goods. It's no joke, you are deciding on getting a personal trainer, who has got to understand your body and its needs better than you do! He ought to keep you on your toes, eager and motivated, through creating a personal bond.
Of course you require some guidance to be a discernible client. This may help you become one and quite savvy about what a good trainer should be.
What factors you should consider?
First and foremost, credentials. Any trainer ought to have a certificate ensuring you of his expertise in some area or other, and there's no humming and hawing about it. To be able to do their bit, personal trainers pass a special exam with an accredited organization (namely, The American Council on Exercise (ACE), the National Academy of Sports Medicine (NASM), the National Strength and Conditioning Association (NSCA)). If you're looking a personal trainer in Singapore, for instance, the certificates might have different names, but the main point is the same. By their hard-earned certificate you know that they are up to a recognized set of standards and are consequently entitled to be known as professionals.
Second, experience. Everything under the sun requires a little time for breaking in and amassing your own practically acquired notion how to lead your clients to bodily perfection. Choosing an experienced trainer you ensure that you will work under a well-charted and tested program. Let your workout cues come from both education and experience to set yourself up in the best fashion.
Personality comes very near the top. A trainer's job is to fire you up and inveigle you into doing some more pushups when you are sure you are completely spent. Some people need sweet encouragement, while others do better when bullied into it. Have a deep discussion with your prospective trainer to see if her working mode suits you down to the ground.
Theoretical basis. This may sound too deep at first, but this point can come out foremost with the passing of time. What foundation your trainer built her system on, what underlying beliefs there are? Does she rely on outside or in-gym workouts? Just how much you will be working with machines, or will it be mostly free weights? Find out what her theory for body development is – you will have to endorse it and follow it.
Specialties is also what you need to know. So long as you are not training to do your best at the next Olympic Games, you are likely to settle for a specific field of working with your body. It makes sense you want a person who is involved in your particular goals and aims and knows about this aspect of training more than your average sports instructor. Make use of specialized knowledge and experience.
Fees. This consideration is on a slightly different level from specialty, personality and theoretical foundation, but it's just as important for you! Trainers' hourly rates vary depending on their credentials, location and other factors, and the difference may come to a few hundred dollars! You owe it to your budget to make out how much you can allot for training before signing up. You may want to opt for semi-private sessions which some trainers conduct with a discount.
Availability. Now you've decided to be trainer-led, you are in for a spell of consistent effort to work out – and that means you will have to bring your respective schedules to the necessary level of coordination. It's not a bad idea to find out whether the trainer is having a lot of clients and is therefore unable to meet your scheduling requirements – or they are working on a mutable schedule and you will have to book trainings each week? How will you agree on cancellation and making up for missed workouts? You want these points settled before you start.
Location. How do you picture your workouts? Will it matter to you if you have to drive to the place for half an hour? Or is it important for you not to get out of your neighborhood? Then, there's the question of the environment. You may want to train at home – or traditionally in a gym with other people who add interest and motivation – or a small studio where you will be alone with your trainer? Here's another point you need to thrash out with your trainer well in advance.
Making headway. You are in for a training program that suits your condition and your goals ideally, that's fine, but another part of your trainer's job is to offer you a sound method of tracking your headway – for you to understand how you are getting on and for them to see how efficient their program is. Both of you need an incremental system of milestones (weight loss, PRs, others or all of them) so you can get a good picture of the results of the work you put in.
Reputation. Any professional will be proud of a collection of references, testimonials and success stories and will give you access to their collections. It is highly creditable when you get a referral to the professional, but then again you may want to have additional substantiation that the trainer in question is the one who is best suited to your goals. Take a few minutes to look through the guest book on her site or to leaf through paper testimonials to get wise to other people's experiences.
All this body of tips may look a bit like too much work, and not all of these criteria can apply to you. So the last piece of advice will be for you to rely on your gut feeling. Thrash out your main preferences, and while you will be doing that you will get a clear idea whether he or she is in jive with you. If you are certain that your trainer can keep you enthusiastic, motivated and geared up – and you feel comfortable with it – you've made a good choice.