When you feel summer in the air, you begin to feel like taking out your grill (even if you don't hurry out to do it at once). The first time you get it out is a noteworthy event precursing a pleasant afternoon! But halt – let's inspect what exactly you are doing. You pull the grill out, unveil it (the cover must be terribly dirty), brush off most of the dust and pile on the meat? Right upon the grates? But when was the last time you went over them pretty thoroughly?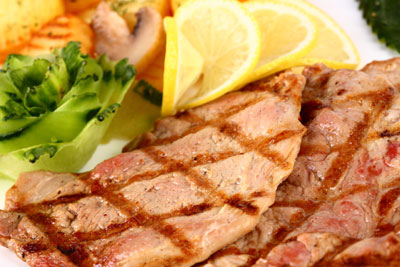 Besides being such fun, grilling is quite healthy and tasty – the food gets nicely flavored without building up lots of calories along the way. Yet those metal bars have either been used by many people in a public place or not been cleaned since God knows when!
Happily, it isn't so bad as it may sound. As the heat goes up, it effectively eliminates colonies of microbes and bacteria that have collected on the metal since it was used last. So, it kind of gets sterilized by itself before you can get your meat infested by harmful germs from the places where it touches bars.
While that's definitely good news, there is nothing tasty in the burnt residue that is years old, and if it doesn't actually spoil your food and makes your gorge rise, it's worth your while to take steps to get rid of the unwanted stuff on your grates. Get armed with a grill brush or some aluminum foil and put them to work on the metal. If the gunk sticks on hard and fast, first turn on the heat which will help get the residue looser, and then take it off protecting your skin with gloves or holding the grates with tongs.
Now you can be sure your grill is clean (and looks nicer), you can announce the start of the BBQ season in your back yard!