For those interested in Android smartphones here's a cool one from Sprint coming, a dual-screen Kyocera Echo. A 3.2-inch 800 x 480 pixel resolution display can be moved away to disclose another display with the specs just like the outer one, and together they form a 4.7-inch diagonal touchscreen with a resolution of 800 x 960.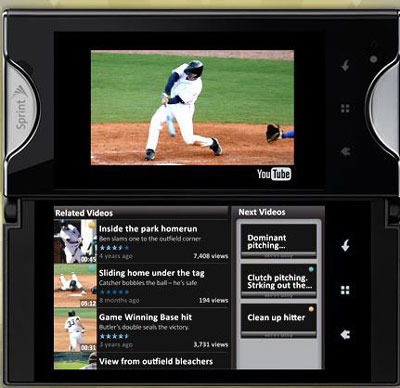 This design allows for two modes, a common-type smartphone mode when you use only one screen, and a Simul-Task Mode that makes use of two displays: you can run two programs independently at the same time.
Also, the new Kyocera Echo is equipped with a 5-megapixel camera featuring auto-focus and flash capabilities, 720p HD video recording and a 8GB microSD card, all running on the Android 2.2 Froyo on a 1GHz Qualcomm Snapdragon processor. WiFi and Bluetooth 2.1 connectivity provided.
You can look out for the Kyocera Echo some time in spring; hoard $199.99 if you want to get it.
Source of the image: Geekwithlaptop.