Hardly will we stroll outside without our favorite handset, but they provide little help when we want to catch the eye of the opposite sex. There are better ideas – as revealed by a survey carried out by Retrevo. Dogs, it says, fare much better! According to the blog on the site, women up to 35 admit to being attracted to a man walking a dog more than to a bloke flashing a cool smartphone.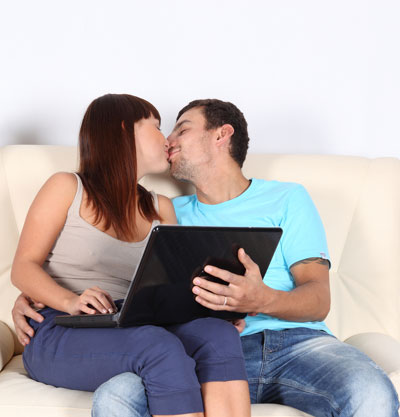 Altogether, owners of cool phones attract men more than women – 36% of women polled admitted to being susceptible to the charms of a cool phone to men's 50%. A smashing laptop, again, is men's preference with 46% of men confessing to paying their attention to them, while 38% of women make laptops a shade more popular for the image. iPads are an attraction for 36% of males and 29% of females.
What women seem to prefer is Bluetooth headsets that show 33% of ladies to men's 31%. Phone holsters fell flat, for no one said they add to your fascination.
Book reading, mark, make you look more attractive to 42% of men and 30% of women.
Source of the image: Photl.