With two necessary things combined conveniently in one, the MP3 & Speaker Purse may be an answer to your prayer or a memorable gift to your friends. Equipped with an MP3 dock and 2 built-in 3-inch speakers, such a purse can easily become your inseparable companion on all your outings.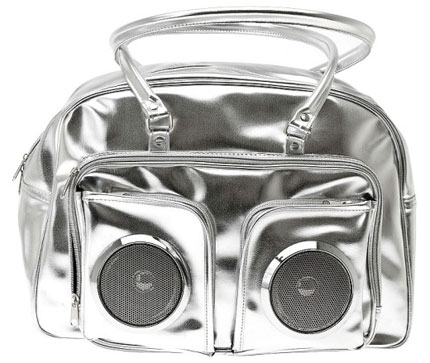 The purse is 11 x 16 x 7 inches in size, available in silver or gold. The MP3 dock is powered by 4 AA batteries. Get this modern outdoor version of the old-world musical box for $75!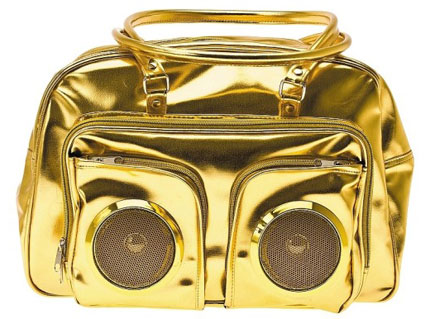 Source of the images: opulentitems.com.