Genius' new Pen Mouse is really a noteworthy arrival, especially for those who find the common type mouse tiring for the wrist or who have to do sketches and designing. The Pen Mouse stands for higher accuracy and a more comfortable use, supposedly when you are on your way or in places where there is no table to settle down to work properly.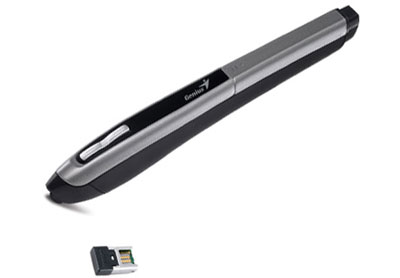 The mouse is a handy wireless gadget employing 1,200 dpi 2.4Ghz tracking technology and a plug-in Pico receiver, to be used either at 400 or 800 dpi. There's an auto-detection power-saving feature for putting the Pen Mouse to sleep when not in use.
Those who are out for new comfort of computer work, order the mouse for $45 and hold it at 85 degrees to enjoy the facility.
Source of the image: Geniusnet.