Nokia launches a new touch screen phone. Developers at Nokia are marketing Nokia X6 as a phone for music addicts. It has a 32 GB storage capacity and can play music for 25 hours.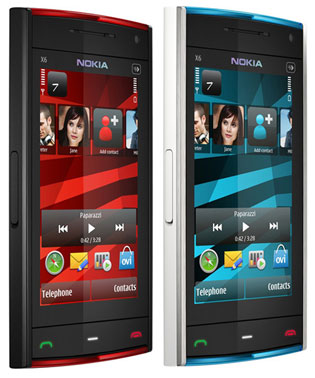 In addition, Nokia X6 looks unexpectedly thin and elegant, which makes it a nice gadget for women. The price is estimated at about €450 ($680).
Source of the image: Myhphone.com.