There may have been a couple of incidents in the world history when people walked about with bullets in their heads, and you know what? From now on there's going to be a lot more of it. Because that's exactly what everybody who will buy Munito Teknines Nine Millimeter Earphones is going to do.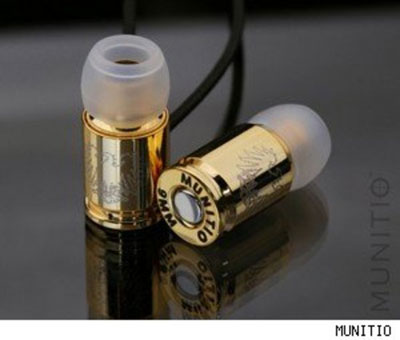 That's right, the new Munito Teknines are a spitting image of 9mm bullets. Outside the stunning design they can boast 18K gold plating, good sound quality (assumed) and a price tag of $250.
Those who are already excited at the idea of drawing their friends' attention to their new unique headphones will be able to get them in the second half of June.
Source of the image: Munito.