Sprint's customers are treated to a new sophisticated cell phone by LG, an eye-catching red affair called Lotus Elite. Sprint priced it at $99.99 with a $50 mail-in rebate; it goes with a 2-year agreement. LG Lotus Elite is a square-shaped flip phone adorned with a flower-and-leaf pattern. Flipping it open you get a touchscreen with a 2.4-inch display and a conveniently full QWERTY keyboard.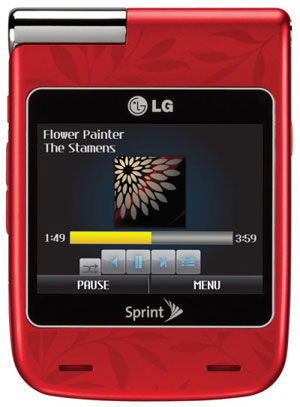 The cool gadget offers an interactive One-Click interface with a revolving menu that allows quick access to a number of Sprint applications, email and voicemail functions, Google Search; the whole Internet is here for you at just one click including music, radio and social network.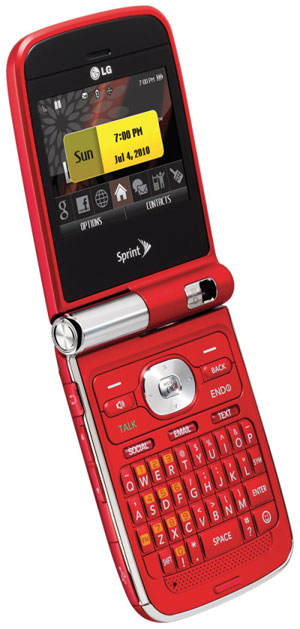 An integrated 2MP camera will take care of your video recording.
Up to 32MB of memory are supported using a microSD card.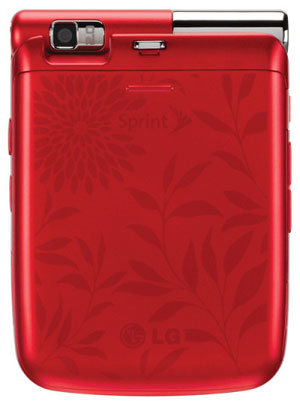 A black version of the LG Lotus Elite is promised to be available for St. Valentine's Day.
Source of the image: Ladiesgadgets.com.