This year's Paris Show gave Kia Motors an excellent opportunity to exhibit its Kia POP concept, the company's latest electric car. It's a compact 3-seater model that measures only 3 meters in length. A completely electric design with electric drivetrain, it can run at the speed up to 160 kph with the maximum range of 160 km. Its lithium-polymer gel batteries supply power for 6 hours before they are due for recharge.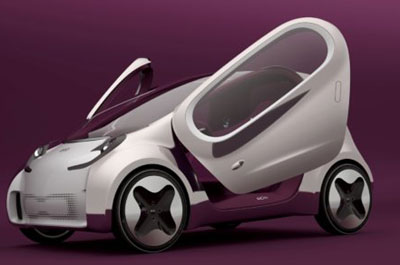 Kia POP boasts a strikingly unusual shape with oblong side windows and a glass roof. It is equipped with rear view capabilities, backlit front grille and an organic LED display that is transparent while the car is not in use and lights to life with the necessary information (including the battery level) once you start it.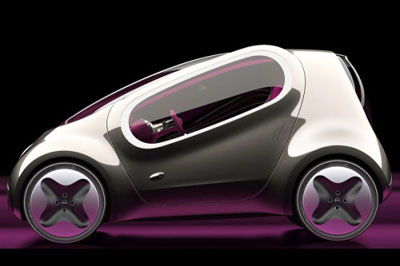 There is a controlling panel that provides access to the car's climate, navigation and audio systems via an animated touchscreen.
Kia offers several versions of Kia POP.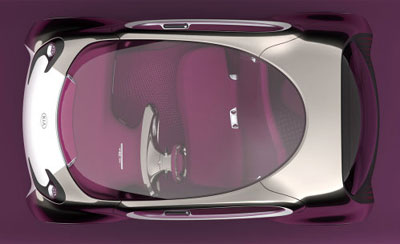 Source of the image: Ladiesgadgets.