When you ensconce yourself on your towel on the beach and feel the sun caressing your skin, what else could be lacking to make the day perfect? Only a nice tune or two to put in that extra touch of sweetness and get your mood propelled in the right direction.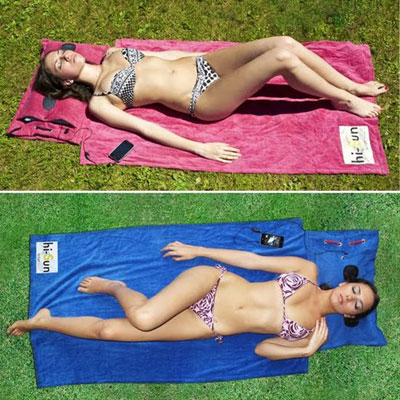 Well, here's a convenient accessory which combines outdoor pleasures, Hi-Sun, a beach towel equipped with speakers. It is designed to pick up music from your MP3 player, iPod or iPhone via a 3.5mm universal jack. No hefty speakers and surround sound. A Li-ion battery can be recharged through a built-in USB port.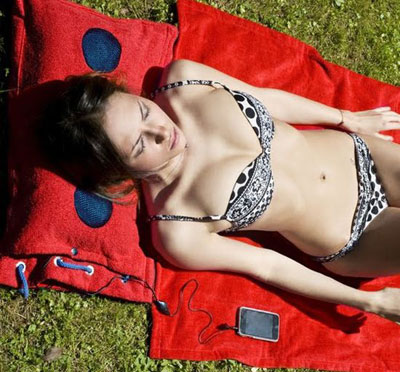 When it's time for a dip you just detach the speakers and make use of a soft 100% cotton towel. When it's time to go back home, your gadget-equipped towel folds into a pretty backpack, so you'll have to make a careful choice from black, blue, pink or red to match your favorite holiday outfit.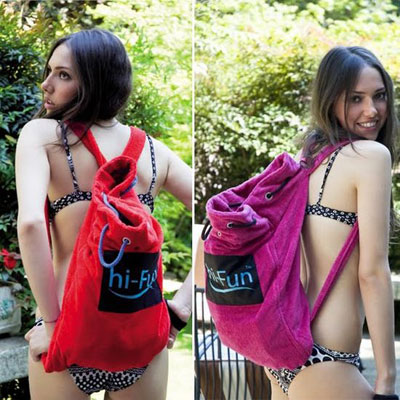 The Hi-Sun doesn't seem to have any drawbacks, and it may well be well-spent $72.
Source of the image: Thedesignblog.org.