Here's what the LG competition for the new cellphone designs brought up as the (possibly) best design for the oncoming generation of handsets – a gadget called Flutter.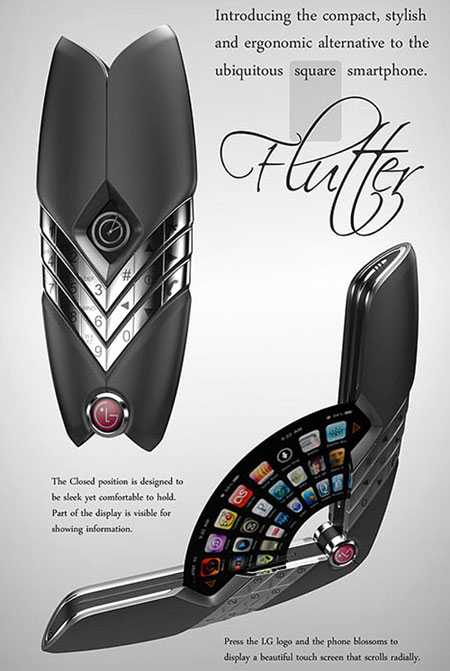 This winner of the Propmaster's Choice Award resembles closed-in wings, and the impression is correct, for it opens fanwise to bring out a flexible screen hidden within it from whence you can use the features. If you want just to make a call, you don't have to flip it open – you've got your numerals lined up outside on a shiny standout and a tiny part of the screen visible should you need your display.
The next time you see it it may be in the hands of a film star!
Source of the image: Technabob.com.