Adored by many people, Mickey Mouse is now represented in the design of a wireless headset called Disney Mickey Mouse Crystal Bluetooth Headset and is depicted on an elegant shiny button on the outer surface of the headset.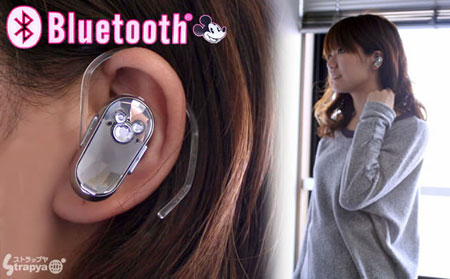 This very headset is produced in the form of a translucent sparkling plastic crystal in three colors: white, pink and gold.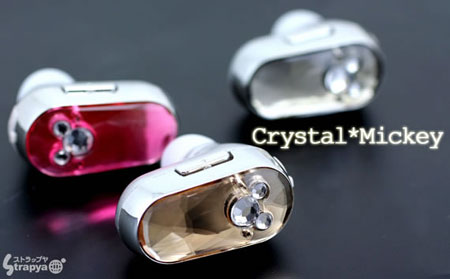 Endowed with a stylish and at the same time concise design, the Mickey Mouse Crystal headset presented by StrapyaNext is compatible with practically any phone or smartphone which has the Bluetooth function. It provides high-quality hands free communication at a distance of 10 meters.
The model weighs only 7 grams and is easy to use thanks to its optional adjustment. The headset comes in a set with 3 types of ear hooks and three plastic plates of various sizes to provide comfort during prolonged wearing. In addition, the owner receives a USB-cable to recharge the headset from your computer and a power adapter to charge it from the network – when the computer is not available.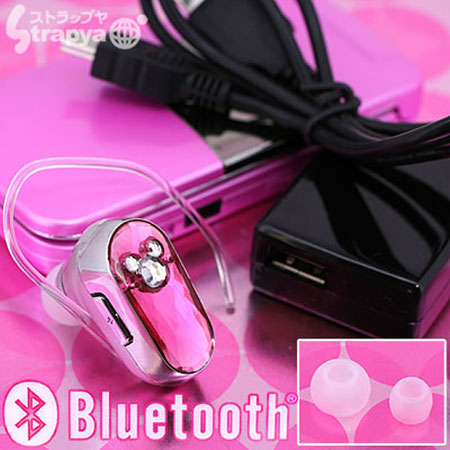 Having the size 3.2 x 1.6 x 3 cm, the female Mickey Mouse Crystal Bluetooth Headset provides up to 3.5 hours of talk time or up to 60 hours in the standby mode. Its time of recharge is about 1.5 hours.
The Mickey Mouse Bluetooth Headset, admired by the female staff of Geniusbeauty.com, costs $64.
Source of the image: Gizmodiva.