When it comes to insertions a computer's USB port is a very vulnerable place, liable to suffer many thrusts, inputs and penetrations on a daily basis. Designer Eugene Filatov was horrified at the idea of all this amount of unprotected intrusions and came up with a wonderful idea to keep your computer fully protected from virus impregnations.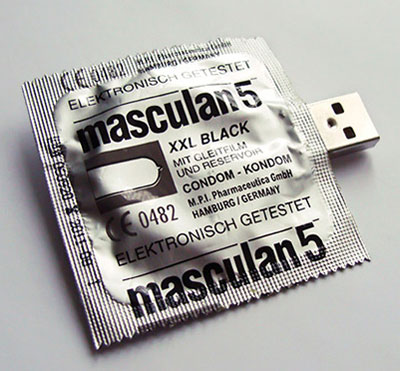 His Condom USB Flash Drive that looks exactly like a condom packet fitted with a strange metallic projection. It is guaranteed to faithfully keep everything you pour into it, so it's not just for your friends to slip in jokes about when and how you make use of the gadget! So far it's on the concept stage, probably while the would-be manufacturers are pondering over the guarantee terms of the product which stands a good chance of being ripped open in fairly large quantities.
Source of the image: Dvice.