Yesterday we wrote about a new audible Circuit Trainer from FINIS, that can help you get in shape at home without spending money on gym membership. And we give away this $129.99 worth gadget! So, if you want to get this great trainer, it's easy and absolutely free – just follow the instructions below to enter the contest. Please, read the instructions carefully and don't miss any steps.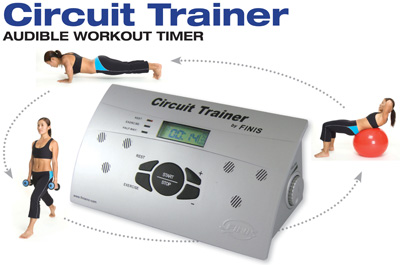 Prize That Is Given Away
Circuit Trainer by FINIS.
Contest Rules
Starting from November 24, 2010 and until November 29, 2010 (03:00 pm GMT) leave a comment in this post explaining why you want this gadget so much.
On December 4, 2010 (03:00 pm GMT), when the contest is over we'll use Random.org to get the number of the winner. Then we'll contact the winner by email, and you'll answer us pending 24 hours. In case you don't contact us during this time, we'll have to generate another number on Random.com until the prize is given away.
Please, note, that there's only one entry per person.
So, don't hesitate to participate in our giveaway and good luck!
Update: The contest is over, and the gadget is given away to #9 commenter! Congratulations, Leila Ali! To all: don't miss our further 
giveaways
!