Looking for a perfect gadget to go with your Chanel bag – the one that women would enjoy sporting and that could manifest your wealth in a convenient yet not very blatant fashion – the Chanel crowd hit upon a Segway Personal Transporter.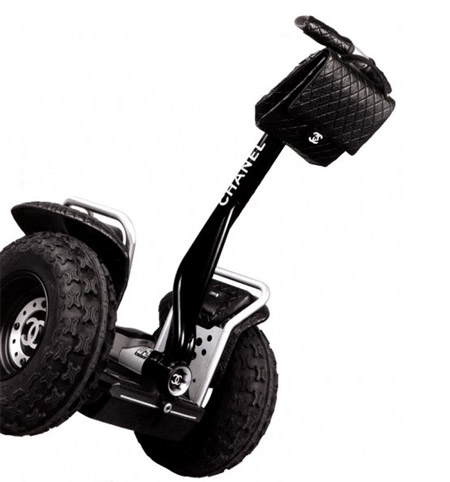 This electricity-propelled personal vehicle invented by Dean Kamen will take you (AND your Chanel bag arranged on the handlebars) away from everybody's sight or maybe straight into it just as you would wish! It is a two-wheeled, self-balancing gadget in stylish black quilted leather and proudly bearing the Chanel logos, all ready to serve you with its 12-miles-per-hour power. Exactly how much it is going to set you back is not divulged, yet you may rest assured that the possession of such a Segway will surely single you out as a well-off woman!
Before you see just how impressive you will look gripping its handlebars you will have to send a special order. Karl Lagerfeld design, luxury and a soupcon of sports may prove a refreshing trio for you!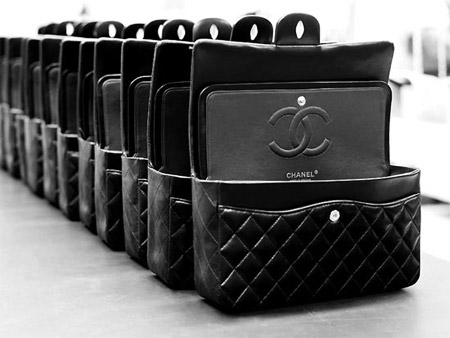 Source of the images: nitrolicious.com.