If you are always carrying a flash drive on you, better get one that is durable and cool – which points to the Axxen i-Passion U22 jewel-bedecked USB drive. As for its good looks, it is covered all over in Swarovski crystals and comes in three colors, all of them will make people notice your new portable USB drive.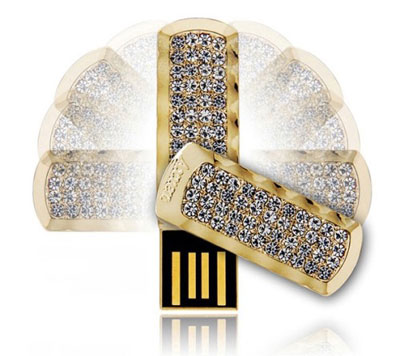 USB 2.0 connectivity, 22MB/sec reading speed, 12MB/sec writing speed are not Axxen i-Passion's only characteristics. The smart gadget creates partitions and areas protected by passwords, offers a number of functions like PC lock, encryption and decryption, booting. You can also synchronize folders using the date and time of their latest change.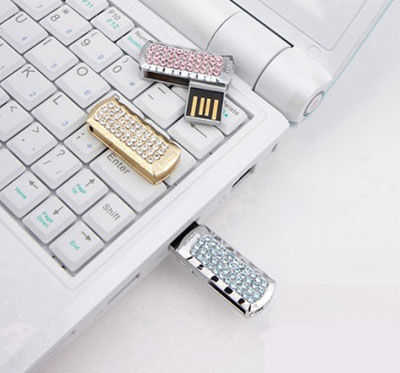 Fitted with a cap that swings in a full circle, Axxen i-Passion U22 USB drive measures 33 x 13 x 7 mm and comes in 1GB, 2GB, 4GB and 8GB storing capacities. It is waterproof and dustproof. The price is something like $20.
Source of the image: Ladiesgadgets.