Intel and HP have presented seven unique laptop models specifically designed for women. When developing the models, designers were trying to answer the question: what is the idea of the perfect laptop for women? And they hit the right direction!
HP Perfume
HP Perfume Model pays debt to female's appreciation of fragrances. The laptop features built-in reservoir filled with concentrates of basic fragrances. Female user can download a fragrance from the Web and the laptop generates the smell in a fraction of a second.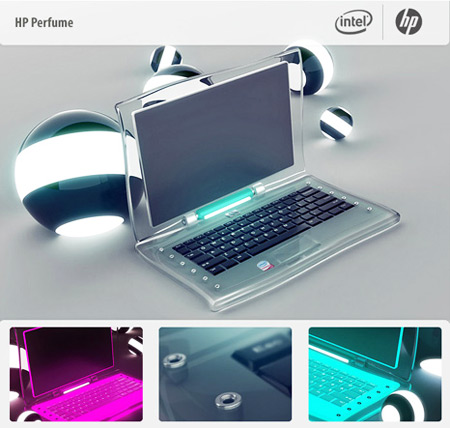 HP Fitness
Multifunctional HP Fitness model, as the name suggests, was designed for health and weight conscious female users. It is enclosed into a hard casing and features a scale on the back side. The gadget can weigh the user and analyze the data to make a nutrition schedule and choose on a diet.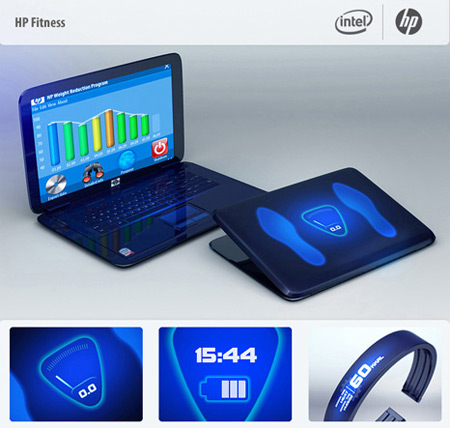 HP Chameleon
HP Chameleon is an amazing model that can change its color to match the color of a user's dress. Two built-in cameras scan the color of a user's clothes and the laptop automatically changes its color accordingly. The gadget is scaled like chameleon's skin. The surface feels good when you touch it and resembles velveteen fabric. It's noteworthy that designers worked hand in hand with women – common users who unleashed their creativity and the sense of humor.
Here are other concepts of perfect laptops for women.
HP Make-Up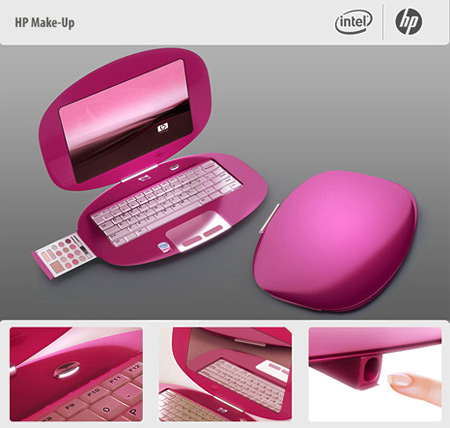 HP Eco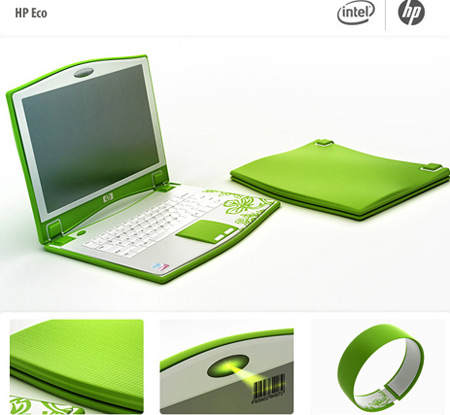 HP Mama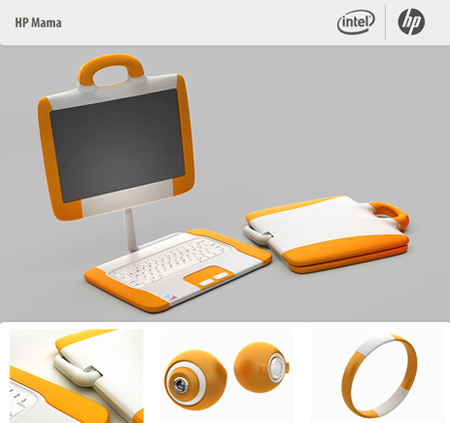 HP Nobag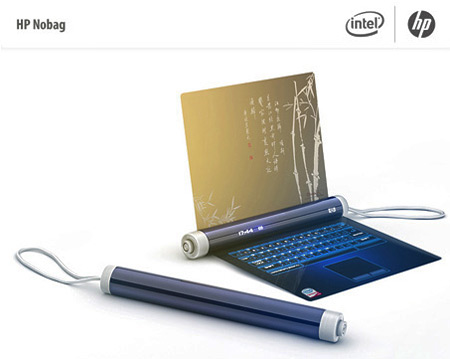 And which one would you choose?
Source of the image: my-companion.ru.