While some look forward to the reincarnation of "Sex and the City" (but without Sarah Jessica Parker), others are waiting for the new Girls series by the HBO channel. New York, the four friends, sex and love failure… The critics seriously believe that it has everything to replace the vacant niche.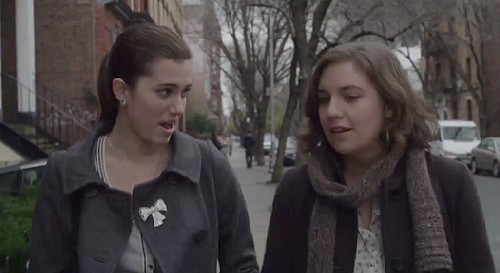 The main difference is the age of the heroines. In "Sex and the City" they were a little more than thirty, but in the new show the girls are much younger.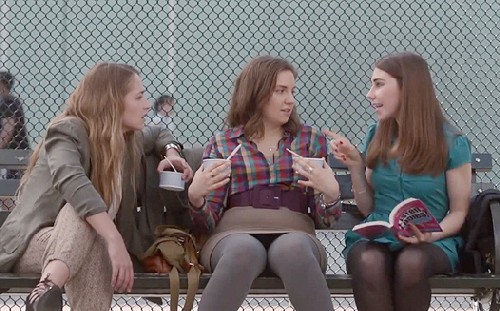 Each of them just graduated from university and first began to live independently, trying to cope with debts, turmoil in her personal life and many other things from the adult world, which they previously had never thought of.
They rent apartments, get employed (or fired), study the big city, make new friends, never forgetting to use Twitter and dreaming about the sales.
Here one will not find many designer dresses, Manolo Blanick shoes, everyday parties and cocktails, offered by handsome strangers. The series shows the truth of life, as the script writer and the performer of the leading role Lena Dunham ("Mildred Pierce") believes. According to Dunham, this is the life of those girls, who grew up watching "Sex and the City" and thought that they would have the same things, but faced with the reality.
It is not the first time Lena refers to this theme. The actress, screenwriter and director has the experience of shooting her own feature film "Tiny Furniture", which tells of the college alumna, who returns to her parents' house and tries to figure out what to do next.
Now the series will show the life of the girls, who are a little over twenty and yet have to succeed in life, on television. The producer Judd Apatow ("Bachelorette Party in Vegas") says that the series is dedicated to all those irreparable mistakes and amazing achievements that occur in the life of every young girl, when she starts her adult life in a big city.
The show starts only on April 15, but the press is replete with laudatory reviews. All agree that the new series better meets the demands of today's girls and is closer to them. Moreover, "Sex and the City" seems hopelessly out of date compared to Girls.
And what will the girls, accustomed to the Fab Four of Carrie, Samantha, Miranda and Charlotte, say about the romantic adventures of Serena van der Wood from Gossip Girl?