Many stars failed to sleep last night in Los Angeles – the celebrities gathered in luxury outfits at the prestigious MTV Movie Awards ceremony. The hall of Gibson Amphitheatre was attended by such celebrity guests as Charlize Theron, Kristen Stewart, Robert Pattinson, Emma Watson and other stars of the world of show business.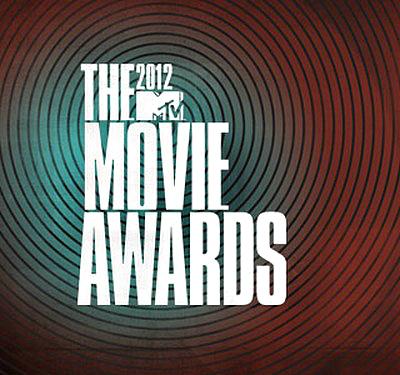 One of the comperes of the gala ceremony, Russell Brand, did his best to make it a memorable event. The comedian humorously mocked at many stars and shouted the names of the movies loudly ("Twilight," "Harry Potter"), causing cheer and enthusiasm of their fans in the hall.
The Twilight Saga: Breaking Dawn – Part 1 was recognized as the best film of the year (the award was presented by the actress Jodie Foster). The "sweet couple", Kristen Stewart and Robert Pattinson, were also worried whether their "vampire" kiss would become the best on-screen. But they shouldn't have. Rob and Kristen unequivocally won the "Best Kiss" award, and even the presence of the "werewolf" Taylor Lautner at the ceremony could not affect the situation.
Jennifer Aniston won an award for the charismatic role in the Horrible Bosses movie. The actress starred as a non-typical character – a nymphomaniac dentist, who disparages her subordinate and harasses him with sexual allusions.
The Hunger Games movie has collected a big collection of awards. The prizes in the "Best Actor" and "Best Actress" categories went to Josh Hutcherson and Jennifer Lawrence, who performed major roles in this film adaptation.
A separate award was given to a cinema coryphaeus, winsome Johnny Depp. The actor was awarded in the "Award of the Generation" category (the award was presented by the leader of Aerosmith, Steven Tyler). Depp prepared a surprise for the guests of the ceremony – the actor gave a brilliant performance with The Black Keys band.
MTV Movie Awards: 2012 Winners List
Movie of the Year – The Twilight Saga: Breaking Dawn: Part 1
Best Male Performance – Josh Hutcherson (as Peeta Mellark) – The Hunger Games
Best Female Performance – Jennifer Lawrence (as Katniss Everdeen) – The Hunger Games
Breakthrough Performance – Shailene Woodley (as Alex King) – The Descendants
Best Comedic Performance – Melissa McCarthy – Bridesmaids
Best Music – Elizabeth Banks – The Hunger Games
Best Gut-Wrenching Performance – Kristen Wiig, Maya Rudolph, Rose Byrne, Melissa McCarthy, Wendi McLendon-Covey, and Ellie Kemper – Bridesmaids
Best Kiss – Robert Pattinson and Kristen Stewart – The Twilight Saga: Breaking Dawn – Part 1
Best Fight – Jennifer Lawrence and Josh Hutcherson vs. Alexander Ludwig – The Hunger Games
Best Cast – Daniel Radcliffe, Emma Watson, Rupert Grint and Tom Felton – Harry Potter and the Deathly Hallows – Part 2
Best On-Screen Dirt Bag – Jennifer Aniston – Horrible Bosses
Best Hero – Harry Potter – Harry Potter and the Deathly Hallows – Part 2