In the hot country of Brazil, there are a lot of women with a breathtaking figure. No wonder that so many top models come from Brazil. However, neither Adriana Lima nor Alessandra Ambrosio, nor even Gisele Bündchen can compare their "rear" with those of the participants of the Miss Bum Bum contest.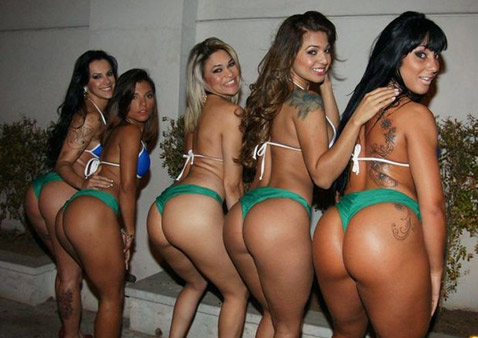 There is no better place than Brazil to arrange a beauty contest of this particular type. Brazilian women are known for their distinguished butts and are ready for a reality check. 27 beauties have been selected to participate in the show – one from each state. The 15 finalists will de determined by means of online voting, and then they will gather in Sao Paulo for the final selection of the winner.
According to a witness, most people in her country know that this is a great event, but they like to pretend they do not care, saying they are used to seeing beautiful butts, and there is no surprise in that. In reality, the girls with rounded forms are considered almost a national treasure! Murano, another witness, is sure that every woman has read about the contest, but none of them will accept its results. He smiles and adds that any man dreams of being one of the judges.
The final of the competition will be held in November, but now we have an opportunity to consider the charming bodies of the participants and to decide who is worthy of the victory. What about you? Would you participate in this contest?