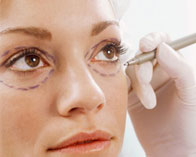 The American Society for Aesthetic Plastic Surgery indicates in the annual report, that 11.7 million cosmetic procedures were performed in the US in 2007. The cost of all of them is roughly $13.2 billion. According to the report, since 1997 surgical procedures have increased by 114%, while nonsurgical procedures rose by 754%. 18% of the procedures performed in 2007 were surgical.
The Most Popular Cosmetic Surgical Procedures
The most popular cosmetic surgical procedure in 2007 was liposuction: about 500 operations were performed. The next four popular operations five were breast augmentation, eyelid surgery, abdominoplasty (or tummy tuck), and breast reduction.
The Most Popular Nonsurgical Procedures
Botox injections were absolutely on the top of the most popular nonsurgical procedures: nearly 2.8 million treatments. The next most popular were hyaluronic acid injections, but they can be hardly compared with Botox injections, as they were about half of the number of Botox procedures. The next nonsurgical procedures making the top five were laser hair removal, microdermabrasion and laser skin resurfacing.
Women Are Fond of Cosmetic Procedures
The vast majority of patients going under the knife were women: 91% of the procedures (10.6 million) performed in 2007 were on female patients. Unfortunately, there were lots of women undergoing surgical cosmetic procedures only for cosmetic reasons. When will natural beauty finally be popular?