The American woman, who calls herself a "living Barbie", wants to go through another breast augmentation. She now has one of the most magnificent busts on our planet.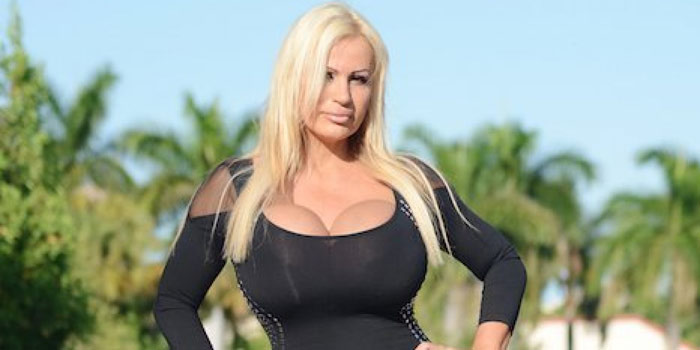 46-year-old resident of the US Lacey Wildd has breast size LLL, but she plans to increase it. The woman dreams of the 37th plastic surgery, after which her breast size will reach size QQQ. By the way, it will be her 13th breast augmentation.
Lacey once said her world revolved around her bust. She does not get pleasure from surgeries, but she is very concerned about the idea that when she awakens after anesthesia, she will look a little different. She wishes to have the most extreme body on the planet; she wants to be a living cartoon character. But she knows she needs to be careful.
This woman has already been rejected by one of the plastic surgeons, who considered such a surgery to be life threatening. However, Lacey is sure she can find a doctor who will undertake the work. So far, the doctors tell her that she can completely destroy her body, if she continues to increase the breasts. Mega big boobs have made Lacey a celebrity, and due to this fact she earns money for new plastic surgeries.
The American woman is raising six children, and her eldest daughter has recently admitted that she considers her mother's bust "disgusting." Note that the most famous "living Barbie" in the world is Ukrainian Valeria Lukyanova. By the way, the girl admitted that the only plastic surgery she had was breast augmentation.