The last edition of journal The Psychological Science published the result of a study devoted to men usually look at when they are tuned up to a flirt or a serious relationship.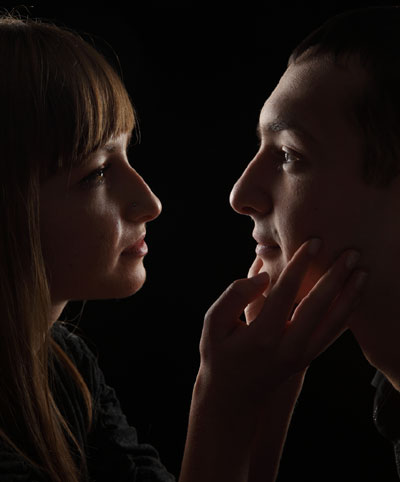 The experiment involved more than three hundred men from the age of 18 to 40 years. Volunteers were given the task – imagine that they are going to have a stable or light relationship with a woman. Then the participants were given photographs of potential life partners where the women were shown in full height. Moreover, their images were covered with paper strips in two places. According to the assignment, viewing a girl's photo, men can pull only one strip of their choice – either from the face or from the waist and hips. In the study, 52% of the men tore the cover on the hips, saying that they tuned to a light non-binding romance. 68% of those who prior to the experiment admitted of their intention to marry opened the face.
Incidentally, a similar experiment conducted with the participation of women, showed that in most cases – 70% of the women look first of all on the face of a man trying to read something in his eyes.
Source of the image: Photl.