Nowadays when sexism is very much in it may be out of place to manifest certain kinds of behavior. A man may want to be polite but end up with being sexist. Likewise, a woman may raise objections although she secretly likes the gestures. Anyway, men, here are some of the things your beloved woman is dead sure to appreciate – and probably, practically every woman you meet (sorry, ladies who are severely independent!)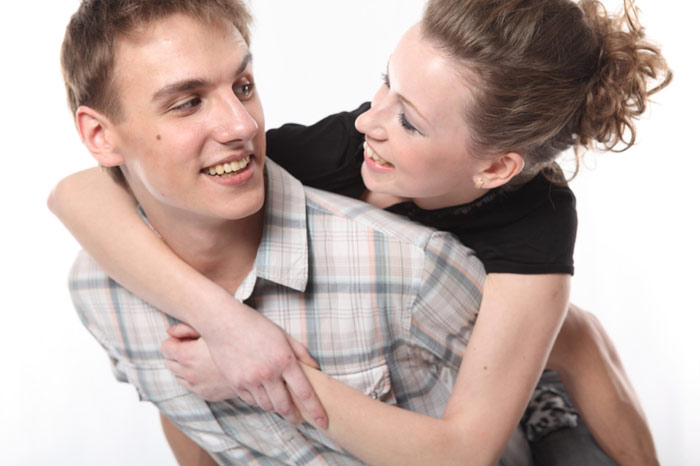 So, read on – and see whether you will enjoy it even though some of these gestures are not so useful and graceful.
Getting rid of the rubbish
It's nothing much and it can hardly qualify as a sign of personal attention – still, isn't it gratifying to watch your man carrying out the rubbish bag knowing that he does it for you.
Carrying bags
No matter how strong you are, even if your bag(s) are not that heavy, it's so gentlemanly when your man takes care of them, especially when it's going upstairs. No real reason to interfere with his grabbing your bags, is there?
Pulling the chair out
Now this one looks really cute when you don't have to think about your chair as you are sitting down (especially in a posh restaurant!)
Paying for dinner
A famous sexist point, this, and still debatable. There is some good in women showing their changed position in the society and paying for the meal coolly when around men, but there may be times when this turning of the tables produces a bad impression due to men's waiting for you to settle the bill.
Walking on the roadway side
When your man is walking with you so as to shield you from the dirt and spray of the roadway, it's so considerate and a true example of the old school that is worth retaining.
Assembling furniture
Now putting together a dresser you like so much from a pile of wooden pieces looks truly mannish and praiseworthy, you men should do it oftener to win your woman's gratitude.
Dealing with a flat tire
When you are driving with your man and get a flat, it's not very sexist if it will be the man who will alight to fix it.
Getting vermin out of the house
There are so many insects and small rodents that find their way to our homes and should be out as soon as they get in. While we realize that the danger is negligent, and some of these visitors could easily be ignored, it's such a relief when a brave man steps in and deals with the intrusion.
Inquiring if we got home safely
Way-home dangers and transport problems are nothing much for a modern independent woman; nevertheless, it feels so nice to get a text asking if you are home and everything is fine and know that he cares!
Telling other men off
Maybe chasing other men off by telling them that "the lady is mine" is extremely sexist, but on the other hand, maybe it's he who is proud to be chosen? Let our men indulge in this possessive attitude once in a while…
Giving presents and arranging events for St Valentine's Day
Flowers, chocolates and special outings for you on St Valentine's Day – so grossly sexist, but so adorable! It's a game we may never grow tired of playing, so men can go on splurging at the florist's!
Wrapping us in his jacket when it gets cold
The oldest trick in the book is still working for us, what a cute way to show consideration and care!
Waiting for us to order first
Probably not so important and not missed by many as sexist, some of us may find pleasure in being on the receiving end of such gestures.
Asking our parents for our hand in marriage
True, women are not property to be "ordered, yielded and delivered," but keeping the parents informed and maybe even made witnesses to proposal also means counting them in as family members… And it still looks romantic.
Making a romantic proposal
Kneeling men holding out flowers and rings – so old-fashioned and fairy-talish, but still a part of our dreams, and what we would undoubtedly wish for ourselves and our friends.
Leaving wedding plans to us
An ideal wedding is a thing with us women who often cherish dreams about it. So, no offense to future hubbies, but we would like to have the arrangements in our hands, and see to all the wonderful details that we want to have.
So many points, are they all included, or should the list be prolonged?