It's never too soon or too far into the relationship to plan an unconventional date. Dinner and movie gets boring after a while, and there's no better way to show you care than in going that extra mile in arranging something special. Below are some fun, quirky and mostly inexpensive ways to have fun whilst getting to know each other.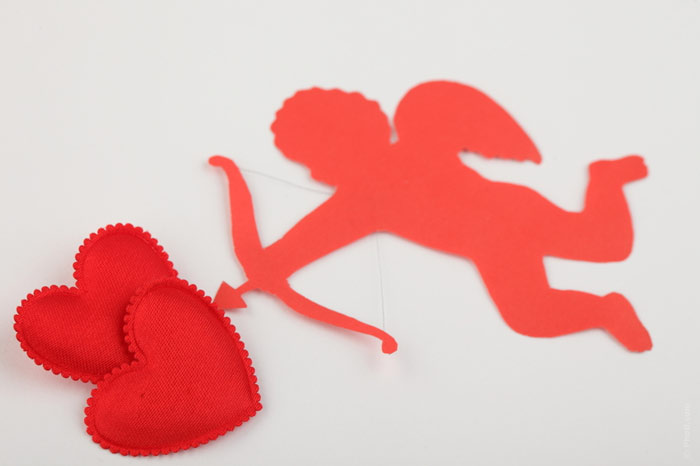 1. Go GeoCaching
GeoCaching is a fairly new but awesome concept which has quickly spurred a community of explorers, adventurers and hikers. The activity requires either you or your significant other to download the free Geocaching app which will function as your GPS and guide. In short, people create 'caches' (typically a waterproof container of varying size, in which a logbook or piece of paper is placed) and hide them all over the world. The cache is then registered online where its location is indicated on a map, usually accompanied by a helpful clue or riddle. It is up for GeoCachers to hunt for the hidden cache, signing their names on the paper upon finding it. All in all, GeoCaching is the perfect activity for couples who like exploring the outdoors, and is equally suitable for the city as it is for the wilderness
2. Go ice skating
There's nothing cuter than a date on the ice rink. Whether you're both excellent skaters or clumsy amateurs, ice skating usually results in a lot of laughs and photo opportunities. This date idea is particularly appropriate for the winter, when you can visit a prettily decorated ice rink and then follow up the skating session with some hot chocolate and marshmallows.
3. Cocktails at the casino
Try your luck at the casino for a night. You don't have to be a poker genius or BlackJack whizz to have fun at the card table or slot machines. Set aside a small budget for the evening, and see if you can double it. Gambling aside, the best part about visiting the casino is dressing up in your most glamorous gear and taking advantage of the free drinks. Nowadays, so many people play in online rooms that it's easy to forget the real thing provides a great setting in which to enjoy a couple of hours fun on a night out. With any luck, you'll leave the place with a few extra dollars to spend at the next cocktail bar!
4. Have your very own bake-off
The perfect date for sweet tooths; having your own bake-off is a great way to get creative and playfully competitive. Decide on whether you'll be whipping up some muffins, vanilla fudge cake or chocolate chip cookies – then find your own recipe and keep it secret from your partner. After a few hours of batter tasting, messy mixing and decorating, present yours and your partner's version of the dessert for friends and family to try.
5. Karaoke
Fancy yourselves the modern-day John Travolta and Olivia Newton-John? Elton John and Kiki Dee? Put those vocals to the test at a local karaoke bar. It's sweet, it's old-school, it's embarrassing – and that's the whole point. Time-warp with classics of the past as you show off (but more likely humiliate yourself) all night long.
6. Get your fortune read
If you're not too superstitious, why not make a date out of a fortune telling? The most romantic way is through paying a visit to the psychic's tent at a local circus or carnival. Alternatively, however, you can simply get in touch with a local tarot or palm reader and arrange a fortune reading sessions. Ask for some insight into your futures or – if you're brave enough – ask what the relationship has in store for both of you. Perhaps it will make you walk away feeling spiritually enlightened, or perhaps it will just give you both something to laugh about. Either way, a fortune reading date is a fantastic idea for the couple looking for something unconventional.
7. Take a road trip
Pack the bare minimum, grab some snacks and plug in your favourite playlist. A spontaneous road trip is a great way to discover a new place, spend uninterrupted quality time together and get away from your everyday environment. Pick a destination you've always want to visit, or just go wherever the road takes you. Either way you're bound to have an adventure, and perhaps a picnic somewhere along the way.
8. Take a dance class
Get exercising to some good music by taking a local dance class or joining a dance event. Taking classes as a couple lets you learn a new skill together and support each other's progress along the way. Between lindy hop, samba and ballroom – there's bound to be a style that you both find fun. Best of all, you can show off your new moves on the dance floor next time you're out with friends.
9. Have a board game night
Maybe the karaoke bars and casinos are a little too wild for your taste – and there's no shame in that. The perfect introvert date can be had right in your own living room or at the kitchen table. Make some hot cocoa, pour out some snacks and put your favourite music on. There are countless two-player board games to keep the relaxed couple entertained – and then you can always switch to netflix and pizza for the ultimate night in.
10. Go on a paranormal tour
Let things get spooky at a paranormal tour or ghost walk. This is a particularly good idea for the couple with a gothic streak. If you like watching horror movies together, or read each other Edgar Allen Poe, then celebrating your morbidness with an interactive ghost walk is the next step. What's more romantic than being absolutely terrified and cuddling up together? Nothing will bring you closer than the supernatural presence of evil ghosts.